Please remake "Tomb Raider: The Angel of Darkness"
177
signers.
Add your name now!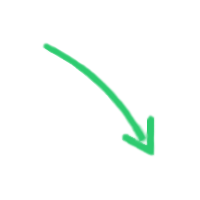 177

signers.

Almost there!

Add your voice!
Maxine K.
signed just now
Adam B.
signed just now
We all know about this 2003 flop of a game and how much of a disappointment it was for just about every Tomb Raider fan. We were all curious about Lara's fate after Von Croy ran away and left Lara to die. How did we end up with this poor excuse for a Tomb Raider game? When most fans think of a new "Tomb Raider", they think of a great new game with an amazing plot & an overall decent gameplay. Sadly, when Tomb Raider: Angel of Darkness released, it wasn't all what it was hoped to be.

I haven't bothered playing it myself for a couple of years now because of all the bugs and glitches that littered the game. Recently, I found a website with information about the second playable character, Kurtis Trent, who you had to play due to Lara being trapped in a small room. I hated playing him in the game because of his general lack of agility compared with Lara. However, from what I've read, all of his positive points were removed to meet the release date, leaving you with a character that you really would not want to play had you been given a choice.

The farsee ability you see in two cut-scenes during the game was one of these controllable abilities that were removed. Also, you originally were able to use that spinning weapon of his, the Chirugai Blade. This too was removed. A list of abilities that were removed are listed here.

(1) Far-see Ability -- (Kurtis uses it in two cut-scenes, but it was originally supposed to be player-controlled)

(2) Chirugai Blade -- (Was supposed to be able to be used as a secondary weapon)





(3) Power Drain -- (Was supposed to be yet another one of Kurtis' abilities for which he could use to drain the power [electricity] in certain parts of the Sanitarium & Maximum Containment Area temporarily to make it safe to cross certain obstacles, etc.)

(4) Telekinesis -- (Was supposed to be used to manipulate items that would help Kurtis continue throughout his adventure through the Sanitarium)





(5) Double Jump -- (Similar to Lara's long-jump, but the player was supposed to be able to press a button to make Kurtis use his Psychic Abilities to make himself go further across a gap)

(6) Psychic Strength --(Used in a cut-scene before fighting the Proto-Nephilim, but was also supposed to be a player-controlled action)

I copied that list straight off of the website I read it on,The Kurtis Trent Estrogen Brigade(KTEB.net). Take a look if the character was of some interest to you. I sort of enjoyed his character, but felt let down by it too because of how lousy he was to play, compared with the few cut-scenes you see him in. I'm sure there are some people who would have liked to seen the abilities he used in several cut-scenes used in gameplay when you had to control him. Not being able to do ANYTHING he did in the cut-scenes like controlling the blade was a huge disappointment.


The game really needs to be remade. The storyline was actually interesting, but the whole game was let down thanks to the bugs and glitches, the several unanswered questions, and the lousy "level up" system ("My legs feel stronger now"). Remove the level up system, fix the bugs and glitches, and complete the story, as well as include all of Kurtis' abilities to make him a more well-balanced character, and I think you have an amazing addition to the Tomb Raider series. Although, that's just my opinion. I have no idea how many Tomb Raider fans actually enjoyed the story. I know I did, and I'm a big Tomb Raider fan. I have all of the games from the main series (I don't have the hand-held games), and even collected some of the Tomb Raider comics that were released. Angel of Darkness had alot of potential. They should've delayed the game a little more so they could have properly completed it. Better to have released it later than to have release it on time, presenting us with the complete pile of crap that we received.

"Tomb Raider: Angel of Darkness" had a very good plot & storyline.. Just horrible gameplay! If this game were to be remade (as hoped for) it is without a doubt that people would buy the remake!

Thank you so very much in advance!
Sponsor
http://bit.ly/RemakeTRAOD, http://bit.ly/remakeTRAODvideo & http://on.fb.me/rmI3dt
Links
Official Youtube Video: http://bit.ly/remakeTRAODvideo
Official Facebook Profile: