Relieve Zao Dracono or "BigMonster" Of his (Manager) position On GraalOnline's Playerworld Era.
11
people have signed this petition.
Add your name now!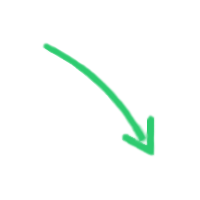 11

people

have signed.

Add your voice!
Maxine K.
signed just now
Adam B.
signed just now
The Players of GraalOnline's PlayerWorld - Era, Have recognized on numerous accounts the various range of corruption committed by the Online game's very own management team, this includes but is not limited to - extortion, Profiteering off of players and hurting the games revenue(USDing)"Trading ingame items/currency/property in exchange for a real money transaction", interloping recruitment and decisions"hiring only friends and disregarding all other applicants regardless of qualifications whilst recruiting for any privileged title ("NOT LIMITED TO"ET,PR, etc.)

This petition is to Relive Zao Dracono "Account: BigMonster" of his Role and Privlidges regarding his title as "Manager" of the game "GraalOnline Playerworld - Era" As well as other Administrative members that are guilty of the ongoing corruption and profiteering that is hindering this game's ability to maintain a fair environment and Service for it's player base.

We are also demanding an audit of the server to help identify the guilty and determine revenue loss.


More to come This movement has just started, be around to witness the fall of Era's first Tyrant Zao Dracono, "or BigMonster," - a suitable name for such a monster. http://tinypic.com/r/or17w6/5 <Proof of his will to deter the truth, please submit to me Proof of your support by taking a picture of your player with your profile up saying "I Support Shifter's movement" Email to projectshifter@yahoo.com or contact me on Era.
Also don't forget your signature on this petition,


This petition is part of my movement to change era and hopefully keep Graal kicking for a few more years! This along with every account of documented corruption will be submitted to Gabriel@graalonline.com, it's his job to deal with this, so don't be afraid to send him an email of your own.