Release Bin Laden Photos Now
15
people have signed this petition.
Add your name now!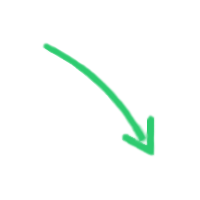 15

people

have signed.

Add your voice!
Maxine K.
signed just now
Adam B.
signed just now
It is time for the Obama Administration to show the American people the same level of respect afforded this MASS MURDERING RADICAL ISLAMIST. (4o min religious ceremony translated in to arabic aboard a U.S Navy Vesel) Appeasement is not an appropriate strategy when dealing with an irrational enemy whose stated goal is to eliminate the infidels at any cost (i.e. you and me).
Headed by Osama Bin Laden, Al Qaeda's campaign of terror against the United States has spanned almost 20 years. In case you've forgotten: 2/26/93 6 dead and thousands injured in the first WTC Attack. 11/13/95 Riyadh (Saudi Arabia) Car bomb detonated six dead (5 Americans) and 60 others injured. 11/6/95 car bomb detonated Khobar Towers (Saudi Arabia) 19 U.S. Servicemen killed, 372 others wounded. On August 23, 1996 Bin Laden issues "declaration of war" against America. Then in February of 1998 the International Islamic Front for Jihad Against the Jews and Crusaders also headed by Bin Laden publishes a fatwa which called on all Muslims to "kill Americans and their allies- civilians and military," where ever they may be. In August of 1998 the bombing of two U.S. embassies claimed over 200 lives (12 American) and injured thousands more. 10/12/2000 the attack on the USS Cole killed 17 American soldiers, wounding 39 others. 9/11/2001 the attacks on The WTC and the Pentagon, as well as the failed Hi-jacking of flight 93 which crashed in Shanksville PA. took the lives 0f 2,977 innocents, injuring thousands more.
Justice has no doubt been served but at a high cost, the U.S. has suffered more than 72,000 battlefield casualties since the start of the war on terror in 2001. Many Service men and women have been deployed multiple times, Proudly answering their country's call, but in process leaving their families to fend for themselves for months on end. Those of us who desire to do so have a right to see the photos confirming the death of this evil figure head. For nearly a decade the citizens of this country have sacrificed our own freedoms in the name of security associated with America's war on terror which was instigated by Bin Laden and his radical following. And perhaps most importantly the Victim's families deserve closure, and if that includes seeing the photos of the man who forever changed their lives on September 11, 2001 they are entitled to make that decision.
We the undersigned demand the release of these photos immediately.
Sponsor
Christopher H Rogers
Links