Release Yo! MTV Raps on DVD, BluRay or Video Stream
119
people have signed this petition.
Add your name now!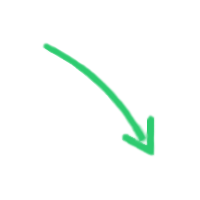 119

people

have signed.

Add your voice!
Maxine K.
signed just now
Adam B.
signed just now
We, the Hip-Hop Generation request that MTV and its parent company Viacom release the entire series known as Yo! MTV Raps to DVD, Blu-ray and/or digital service ( not limited to one: Netflix, Hulu, Amazon Instant Video, iTunes, etc).

Yo! MTV Raps was an iconic and pioneering show on MTV. Not since the debut of Soul Train had a TV show about music had such a profound impact on our culture.
It was the first show on Cable TV to feature Hip-Hop from the prospective of the artists and their music. It brought to our TV's Hip-Hop on a daily basis in the form or interviews, behind the scenes, promos and freestyles from the artists of its time.

The show had two running series; Yo! MTV Raps (1988-1995) and Yo! (1996-1999). For those old enough to see the original, it still holds a special place in our memories. Current shows just don't hold a candle to it due to their focus on the audiences and shortened versions of videos.

MTV has release many of its shows to VHS, DVD and Blu-ray over the years including but not limited to: Beavis and Butt-head, Aeon Flux, Jackass, The Hills, Remote Control, Rob & Big, The Andy Milonakis Show, various MTV Unplugged, Laguna Beach, Pimp My Ride, Punk'd, Celebrity Deathmatch, Jersey Shore, Daria, etc. … they have not released Yo! MTV Raps to the general public.

While others have suggested that MTV simply re-air the show, I think it would be more beneficial to have it released in some form of media (preferably physical) for consumers to view. I request that the release of the show contain the following:

The entire catalog of shows (1,830 in total). A "Best Of" will not suffice and would only do a disservice to the show, its fans and the Hip-Hop generation.Full episodes including interviews and music videos should be included.Commercial breaks are OK for plugging current MTV materials or artist content.If DVD or Blu-ray releases are made, the episodes should be authored appropriately to allow for easy navigation to sections of the episode.Behind the scenes, extras, commentary or bonuses while nice are not essential to be included.An uncensored audio track should be the default if it is available.

Besides the entertainment value of this show, the historical aspect of the genre is most significant. It documented the birth and coming of age of a music genre. Many of the artists still around today were featured in their "humble" beginnings on this show. As Hip-Hop ages, it's beginnings shouldn't be more than the ramblings of the older folks to the youth especially when it was captured on film.

It should be noted that MTV is owned by Viacom and the music which was featured on the show is owned by many different record companies and artists. While undertaking something of this sort wouldn't be easy for MTV it is not impossible for them. MTV you just turned 31, it's time to embrace you maturity and put the music back in your name. You can start by putting the music back in our lives.

By signing the petition I prepared, you can show MTV that this music is just as important to us as our past.
Links