Release the originally intended ending of 'Sucker Punch'
2143
people have signed this petition.
Add your name now!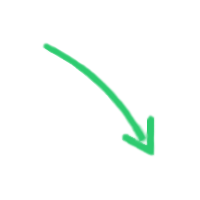 2143

people

have signed.

Add your voice!
Maxine K.
signed just now
Adam B.
signed just now
Sucker Punch was a 2011 film directed by Zack Snyder and written in part by Steve Shibuya starring Emily Browning, Carla Gugino, Oscar Isaac, Abbie Cornish, Jena Malone, Vanessa Hudgens and Jamie Chung. It chronicles the tale of Babydoll, a fragile young girl who loses everything and conspires to fight back. It's in our honest opinion that the action epic was originally intended to be a truthful, uplifting and powerful feminist film.
During the film 'Babydoll' meets four other girls and convinces them to escape their circumstances within an asylum, relying heavily on her fantasies to cope with the abuse she has suffered and continues to suffer. This abuse is a strong nod to how women were treated in the '60s, where Sucker Punch's vague universe seems to exist. The abuse these women face are still in fact, prominent today.
First they must find what they need to escape, but if they don't - in 5 days time Babydoll will be lobotomized and it's not only game over for her but the rest of the girls.
That's where things get messed up. Presumably during screenings or because of movie executives, a lot of scenes were cut from the theatrical release. One of these was a beautiful dance number choreographed by Paul Becker, called 'Love is The Drug'. Another was Babydoll choosing to control her own destiny with the High Roller. Lead actress Emily Browning famously stated the studio intended to release a version in theaters which showed her character being taken advantage of - something she did not at all agree with - which prompted the scene to be removed entirely from the theatrical version. An article outlining this statement can be seen here: http://www.reelz.com/movie-news/9714/emily-browning-fuming-mad-at-mpaa-over-sucker-punch-love-scene-censoring/, the original quotations are from Nylon magazine. Luckily, those two scenes made it onto an optional Extended Cut when the film was released on Bluray and DVD.
Still, there was one main and huge problem and we think Warner Bros. or somebody in charge made a big mistake here. Director Zack Snyder explained in detail his original planned and filmed ending, which you can read here:
"The very end of the movie was: you see Sweet Pea steal a dress from a clothesline, then after she'slobotomizedand Blue says, "Do you remember me? Take her downstairs," and then you see Sweet Pea getting on the bus, then after her getting on the bus, it cuts back to Babydoll in the basement and that whole scene happens of the cops taking him away. When he shines the flashlight on her, she gets up, and the camera dollies in on her and then goes around her head, and you see that she's on a stage in the theater and she sings* "O-o-h Child" at the very end. After that, all the dead girls come out and they sing together, then the curtain closes. That's the end."
This is sourced from the following interview: http://filmschoolrejects.com/features/interview-zack-snyder-on-the-sexuality-and-world-of-sucker-punch.php.
To sum things up: the original ending showing these girls who went through so much pain and objectification was never released. Instead, we saw a half hearted goodbye to Abbie Cornish's Sweet Pea and no real resolution to what should have been a liberating film for women (and feminist men) everywhere.

So we're asking for one of two things: release the original ending as a short, or repackage the movie as it was intended to be cut. We need to see these girls find the true freedom they deserve and respectfully stand up to big studios who don't think women matter. We're also sure the original script intended so much more than what we got, but we'll never know unless you sign this petition and help us find out!

*Sidebar photo is by Clay Enos, no copyright infringement intended.