Release Montrille Dailey
107
people have signed this petition.
Add your name now!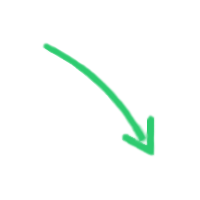 107

people

have signed.

Add your voice!
Maxine K.
signed just now
Adam B.
signed just now
Petition Background (Preamble):
Montrille Dailey is being held in the New Hanover County Jail in Castle Hayne, NC. Mr. Dailey is being accused of possession with intent to manufacture, sell, and deliver heroin. He is also being charged with manufacturing, selling, delivering, and possessing a controlled substance within 1000ft of a park.
On 7/17/2013 there were 70-90 bags of drugs found in a location outside of a house in Wilmington, NC. According to the police the drugs were wrapped in a magazine casing that matched a magazine found in a room in the house that was claimed to be Montrille's. He had no knowledge of the drugs or the magazine. Finger prints were run on the magazine in the room that supposedly matchedthe casing the drugs were wrappedin. Montrille's finger prints were not found. After finding the drugs outside, the Wilmington Police Department served a search warrant at Montrille's residence. Mr. Dailey had just arrived at the home and was handcuffed after getting out of the car. The police released him that day and issued a warrant for his arrest on the next day. Mr. Dailey was arrested onthe next day and on the way to the prison he witnessed the arresting officer request that the magistrate give him an excessive bond.The New Hanover County Courts (Magistrate)in Wilmington, NC set his Bail at $500,000.00.
According to the 8th Amendment of the US Constitution and Article 1 Section 27 of the NC Constitution, "Excessive bail shall not be required, nor excessive fines imposed, nor cruel and unusual punishments inflicted."
I know Montrille Dailey personally. Friends, family, and love ones know him to be a hardworking and considerate person. He is one who is always willing and always offering help to others. He also has total respect for human life and all living things. He would not be capable of harming anyone.
Mr. Dailey's bond is an outrageous injustice as he committed no physical harm or bodily injury to anyone, nor is he capable of doing so. His Bond is $500,000.00, higher than most accused of the same charge.
Petition:
We, the undersigned, call on the New Hanover County Courts of Wilmington, NC to grant a reduction of Montrille Dailey's $500,000.00 Bail Bond so to be released thru the pre-trial program (house arrest) until his trial date.
Links