Release JD's "Wrap Around" Video & EP Epic
126
people have signed this petition.
Add your name now!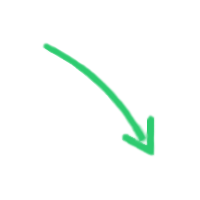 126

people

have signed.

Add your voice!
Maxine K.
signed just now
Adam B.
signed just now
Dear Diary ,
The Ladies From Kelly Rowland and Frank Gadson' s Amazing Docu-series Chasing Destiny's Now Known as June's Diary, members individually named as Ashly Williams, Brienna DeVlugt, Gabrielle Carreiro, Kristal Smith, and Shyann Roberts, have had a phenomenal year in 2016. With many of their videos going viral including there amazing rendition of "Lift Every Voice" just forming months a go, they have filled a void for fan's across the nation, and gain new support systems with every high and or low note they sing, not to mention they give the vibe of pure angels in the harmonies they belt out on their personal Snapchat's. The First Single for the Group L.A.N.C.E has reached 1,000,000 and counting in Youtube Views in just 3 months of the debut release. Which is amazing considering the group in all technicalities have yet to find a definitive sound that will really smash the R&B world. On their personal tour this fall hitting cities across the country, to currently opening for the Iconic R.Kelly on his Buffet Tour, June's Diary has Shown that no matter the platform talent will always shine bright. These ladies who are both beautiful inside and out are Signed to the Iconic Epic Records and have had amazing support from the JD Squad/fans ; who are completely on the edge of the Cliff ready to get their iPod Cranked to the Max with the tune's June's Diary have created within this year. This Petition is to Showcase the Love and Support that vigorously anticipate the Release of an EP from the Female Powerhouses. Many fans beg, "Wrap Around" the New Single performed on their tour should Hit the Radio stations immediately, and a video should be filmed as well. Complaining "I can't keep listening to this Billboard hit through a Youtube Video, Epic Release the track." So with this petition we Invite Epic Records into the hearts that melt for the success's of June's Diary.
Signed With Love
to EPIC RECORDS
RELEASE THE EP AND "WRAP AROUND" WHEN THE TIMING IS PERFECT.
Update Remember this is only for Awareness, without the proper number of Signature's and Support this Petition means nothing to Epic Records.
To Do List:
--Buy L.A.N.C.E on Itunes
--Play June's Diary's Songs for family and Friends to bring Promo.
--If you are able to Attend R.Kelly's "Buffet Tour" in your city where the girls will be opening up, Buy a ticket and Go to the Show Bring Friends and Family.
--Repost content from the girls, and encourage others to Buy their singles "All of Us" and "L.A.N.C.E"
-- Call your Local Radio Stations and Request "L.A.N.C.E" to be played.
-- Tell a friend to tell a friend in actuality this petition could use 20,000 + Signatures. (Its attainable.) Facebook, IG, Twitter, Word of Mouth, Radio Stations.
-- Stay Positive, and let's gain some Patience JD Squad.
--Timing is everything. We want JD to have a Billboard Hit, So Promo promo promo.
--Last but not least we know the ladies are all Gorgeous but lets post more of their actual tour, and concert singing footage above anything rather than just Photographs.