Release Cherie Currie's Record
540
people have signed this petition.
Add your name now!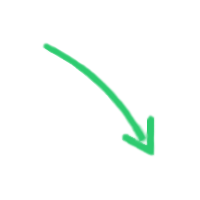 540

people

have signed.

Add your voice!
Maxine K.
signed just now
Adam B.
signed just now
I'll be the first to admit that I don't know the details of the situation with Blackheart Records, nor do I know much about the recording industry. First and foremost, I am a music lover, and I am passionate about rock & roll. Since childhood, music was the one thing I could count on, and as I reached adolescence, it was my primary means of escape. I could lie on my bed with my eyes closed and The Runaways blaring through my speakers, and I was no longer a confused, lonely teenager growing up in a small, dirty oilfield town. The songs pressed into a twelve inch vinyl disk connected me to millions of other sad, frustrated kids; and it saved my life.
My introduction to The Runaways didn't come from Joan Jett or hearing their music. It came after I saw Cherie Currie in the movie "Foxes." I related to her character, Annie, and it led me to find out as much as I could about the actress that portrayed her. Finding information wasn't easy, I saw the movie a couple of years after its theatrical release, and I was in Odessa, Texas—a town that will never be a hotbed of pop culture. I did manage to find out that Cherie had been the lead singer of a band called The Runaways, and much to my shock, the local record store had their first two albums. From the first chord of "Cherry Bomb," I was hooked. Cherie Currie's voice rocked my world, and as I sit here listening to "Messin' with the Boys" by Cherie & Marie Currie, it still does.
A few years ago I read that Cherie was working on a new album, and my inner fifteen-year-old was overjoyed. And then, two days ago, I was saddened and disappointed to read Cherie Currie's heartfelt statement about accepting that due to complications with the record label, this record may never be released. All her hard work, heart, and soul is still sitting in a can waiting to be mastered three years later. Cherie graciously never mentioned which label, but it wasn't hard to find out that it was Blackheart Records—the label Joan Jett started after twenty-three record companies turned her down. Knowing this made me even sadder.
Yesterday, I sent Cherie a message asking if she thought it would do any good to bug the record label. I also took a moment to tell her how much her work—especially the early edition of her autobiography, Neon Angel, had helped me get through some tough times. To my surprise, she responded, but she never mentioned the record. Instead, she said she was glad her book helped me, and praised me for making it through the hard stuff. It was overwhelming to read such kind words coming from someone whose hard stuff was so much worse than mine.
Not only is Cherie Currie a consummate artist, she's a kind, loving, and supportive woman; she deserves so much more than to have her record sit in a can unfinished. In every work of art, an artist leaves a bit of her soul, and Cherie is no different. Her art and the pieces of her therein, should not be held hostage.
The Blackheart Records page is full of posts by people who love Cherie and her music. For decades she has touched lives, and her fans want more. We want to hear the record she put so much of herself into.
I created the petition, "Release Cherie Currie's Record," as an attempt to give back a little something to someone who's art has helped me in so many ways. I also wanted to bring Cherie's fans together, to give them a place to collectively voice their disappointment in Blackheart Records, and to let them know how much we want to hear that record.
Sheri Lynne
07.09.13
Sponsor
Sheri L Wood www.sherilwood.com
Links