NEW TRIAL FOR MICHAEL BUEHNER, WRONGFULLY CONVICTED
182
people have signed this petition.
Add your name now!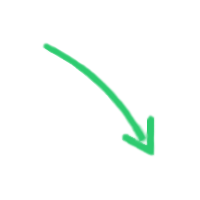 182

people

have signed.

Add your voice!
Maxine K.
signed just now
Adam B.
signed just now
After signing the petition, you will be directed to a page asking for donations to help support iPetitions. Any donations made do not go to Michael Buehner in any way.
In 2016 a total of 166 wrongly convicted people whose convictions date back as far as 1964 were declared innocent. National Registry of Exonerations released that on average there are now over three exonerations per week. More than double the rate in 2011. Just imagine for a moment how many there may be that have not been exonerated. Wrongful convictions happen all the time and proving it once convicted is not an easy thing to do. Prisoners have very limited resources and there are many hurdles to overcome, that in many cases make being heard impossible. The Cuyahoga County Prosecutor's office has proved that no matter what evidence is put in front of them, they will refuse to admit to any wrong doing.
Michael Buehner was wrongfully convicted of Murder (RC 2903.02), with firearm specifications in 2002. He was then sentenced 18 years to life in prison by Judge Peggy Foley Jones. There was NO physical evidence connecting Buehner to the crime in any way. Buehner had an alibi for the night the murder occurred and alibi witnesses. The state relied solely on the testimony of a couple witnesses whom were involved in the events that took place. Eventually, after changing their stories multiple times, they pointed the finger at Buehner. We will refer to them as States Witness A and B.
States witness A (black male)
said to be a friend of the victim
selling drugs with victim the night of the crime
spoke to the victim's sister and gave her a description of the men involved in her brother's murder. Described men as follows:

Drive/shooter white male
Passenger: black male very light complexion
Passenger: black male very dark complexion.

The victim's sister did relay this information to detectives and at another point told them that she felt as if Witness A was somehow involved.
It was not until Witness A was arrested, due to outstanding felony warrants, that he spoke directly to detectives. At this point in time his story changed and so did his description. He now stated that there were two white males and one black male. He also decided that the driver was no longer the shooter but one of the passengers instead. Witness A also stated that the black pickup in question was a GMC and that he saw the GMC logo on the front of the truck. Eventually Witness A was shown a photo array where he failed to recognize or pick Michael Buehner out of the lineup. However, he did recognize and identify State's Witness B.
States witness B (white male)
initially denied any involvement in the crime
after being picked by Witness A in the lineup was arrested and charged.
eventually changes his story to make a deal with detectives
points the finger at Michael Buehner as the shooter and admits to being the DRIVER of the black truck the night of the crime.
testifies for the state in Michael Buehner's trial
after Buehners trial goes on to testify for the state, as a jailhouse informant in another trial. Only, this time the judge could prove that Witness B had no contact while in Jail with the defendant he was testifying against. Therefore, he could not be telling the truth about the defendant confessing his crimes to him and deemed Witness B unreliable
EXCULPITORY EVIDENCE: evidence favorable to the defendant in a criminal trial that exonerates or tends to exonerate the defendant of guilt.
The state has a sworn duty to turn over any exculpatory evidence to the defendant. During the time of Buehner's trial police reports were not public record. The state, when asked, replied to defense counsel that they had NO EXCULPITORY EVIDENCE. Defense counsel then made a specific request to the court for any police reports taken and given during the investigation of any witnesses. Judge Peggy Foley Jones denied this request. It wasn't until years after Michael Buehner was convicted that a friend of his obtained the police reports through a public records request of their own. That was when all of this came to light and EVERYTHING THE CUYAHOGA COUNTY PROSECUTORS OFFICE WITHHELD WAS DISCOVERED. There were more witnesses to this crime, ones whom had given the detectives information that was favorable to Michael Buehner. How convenient that these witnesses where never mentioned in trial! Witnesses that were not making any kind of deal with prosecutors, that were not involved in the events that unfolded in any way, and whom had no personal interest or anything to gain for sharing what they had seen.
Michael Buehner is a white male. He did own a black DODGE pickup truck NOT A GMC.
THREE FEMALE WITNESSES NEVER MENTIONED IN TRIAL
We will refer to as Witnesses 1, 2, and 3
Witness 1: provides a statement to CPD officers on May 24, 2001:
identified the shooter as the driver of the black pickup truck and a white male
saw two passengers in the truck and identified them as black males.
was sure that she saw two of the occupants of the black pickup truck approximately 20 minutes earlier while she was walking down the street.
Witness 2: provided statement to CPD officers on May 24, 2001
driver of truck to be a white male and the shooter
saw one black male passenger
did not get a good look at the other passenger and couldn't give description.
WITNESS' 1 and 2 gave descriptions that matched the one given to the victim's sister by State's Witness A, before things were being discussed throughout the community and his story changed.
Witness 3: talks to detectives September 27, 2001
informs detectives that she witnessed the murder occur from the upstairs bedroom of her home, where she had a clear view of all activity on the street in front of her house.
saw a light complexed black male exit truck and slightly chase victim.
saw the victim fall near the corner of the house next door.
said the shooter was a light complexed black male with hair in braids, slim build, 5'10" in height
described another occupant of the truck as a dark complexed black male, medium build, 5'3" in height, low haircut, wearing glasses and a white suit. She also witnessed this male arrive on the scene while police officers were present and she advised them that he was involved in the shooting but says officers ignored her.
adament that the occupants of the truck were black males and everyone on the street especially at the corner house knew who the individuals involved were. She offered that everyone was saying the individuals were white males in order not to tell who actually did the shooting.
AGAIN, THIS REPORT WAS NEVER PRODUCED TO DEFENSE COUNSEL AT ANY TIME PRIOR TO OR DURING TRIAL. REMEMBER THE STATE INFORMED TRIAL COUNSEL THAT THEY HAD NO EXCULPITORY EVIDENCE!! HOW ON EARTH CAN THIS NOT BE CONSIDERED EXCULPITORY AND FAVORABLE TO DEFENDANT?
WITNESS 3 WAS RECENTLY CONTACTED BY A PRIVATE INVESTIGATOR
In 2017, 16 years after the crime took place, witness 3 still remembers the events that she witnessed. WITNESS 3 viewed and stood by the supplemental police report of information she had given to detectives in 2001. She also viewed a photo of MICHAEL BUEHNER from 2001 and was certain that he was not on the scene, outside of her home, the night the crime took place, and says she has never seen him before. Witness 3 signed a sworn affidavit that included this information.
THE CUAHOGA COUNTY PROSECUTOR'S OFFICE DENIES THE FACT THAT THIS EVIDENCE WAS NEVER TURNED OVER TO DEFENDETNT'S TRIAL COUNSIL. THEY HAVE NO PHYSICAL PROOF THAT THEY DID TURN THIS OVER. THERE IS HOWEVER, A RESPONSE FROM THE PROSECUTOR'S OFFICE FROM THE TIME OF THE TRIAL WHERE THEY CHECKED A BOX STATING THAT THEY HAD NO EXCULPITORY EVIDENCE. IF THEY CLEARLY TOLD DEFENDANT'S COUNSEL THAT THEY HAD NO EXCULPITORY EVIDENCE BACK THEN, HOW IS IT LOGICAL FOR THEM TO CLAIM THAT THEY HAD GIVEN IT TO DEFENSE COUSEL. MICHAEL BUEHNER'S TRIAL COUNSEL DENIES SEEING OR KNOWING OF THIS STATEMENT. THERE IS A LETTER WRITTEN BY TRIAL COUNSEL TO DEFENDENT AND A SWORN-AFFIDAVIT WRITTEN AND SIGNED BY TRIAL COUNSEL WHERE TRIAL COUNSEL STATES THAT HE HAD NEVER BEEN MADE AWARE OF THIS STATEMENT, THAT HAD HE KNOWN OF THIS HIS APPROACH WOULD HAVE BEEN DIFFERENT IN TRIAL, AND THAT IT WAS THE STATES DUTY TO TURN THIS OVER. JUDGE PETER CORRIGAN, AFTER SEEING EVERYTHING EXPLAINED ABOVE, DENIED MICHAEL BUEHNER'S PETETION FOR POST CONVICTION RELIEF AND MOTION FOR LEAVE TO FILE A MOTION FOR A NEW TRIAL. SAYING IN PART THAT, "THE STATE DENIES IT FAILED TO INFORM DEFENDANT OF THIS WITNESS SATEMENT SUMMARY. DEFENDANT HAS FAILED TO DEMONSTRATE BY CLEAR AND CONVINCING PROOF THAT HE WAS UNAVOIDABLY PREVENTED FROM DISCOVERY THE POTENTIAL TESTIMONY OF THE WITNESS."
Of course, the state would deny their wrong doings, they always do. It is the job of the court to look at the evidence provided and decide based upon that evidence, not based upon the state simply denying it. Judge Peter Corrigan was provided with proof that the defendant, at the time of the original trial was told by the prosecutor's office that there was NO exculpatory evidence. He was provided with a sworn statement from defendant's trial counsel (an officer of the court) that this information was never shared with him. He was provided with proof that a specific request for police reports from ALL WITNESES was made by trial counsel and denied by Judge Peggy Foley Jones. WHAT MORE DID HE NEED TO MAKE THIS CLEAR AND CONVINCING? JUDGE PETER CORRIGAN DIDN'T CARE THAT WHAT HE SAW, AS FAR AS THE INFORMATION IN THE EYE WITNESS STATEMENTS, POINTED TO THE FACT THAT MICHAEL BUEHNER HAD BEEN WRONGFULLY CONVICTED. THAT MEANT NOTHING TO HIM. INSTEAD OF WANTING JUSTICE TO BE SERVED, HE DECIDED TO PREVENT MICHAEL BUEHNER THE OPPORTUNITY TO SHARE THIS EVIDENCE AND FILE A MOTION FOR A NEW TRIAL. THE SAME THING HE JUST RECENTLY DID TO KENNY PHILLIPS.
AS A COMMUNITY WE MUST STAND TOGETHER! MICHAEL BUEHNER HAS BEEN WRONGFULLY CONVICTED AND SHOULD BE RELEASED OR AT LEAST GIVEN THE OPPORTUNITY OF A NEW TRIAL. A FAIR TRIAL, WHERE HE CAN INCLUDE AND PRESENT ALL EVIDENCE THAT THE STATE PREVIOUSLY WITHHELD IN HIS ORIGINAL TRIAL 16 YEARS AGO. THAT IS HIS CONSTITUTIONAL RIGHT! WRONGFUL CONVICTIONS ARE NOT JUSTICE. NOT FOR THE VICTIMS AND AN INJUSTICE FOR THE PERSON WRONFULLY CONVICTED. AS MEMBERS OF SOCIETY WE HAVE A RIGHT TO HOLD OUR JUSTICE SYSTEM TO STANDARDS AND SPEAK OUT IF CONSTITUTIONAL RIGHTS ARE BEING VIOLATED!
RELEASE MICHAEL BUEHNER OR GIVE HIM A NEW TRIAL AND A CHANCE TO PROVE HIS INNOCENCE USING THE EXCULPITORY EVIDENCE ORIGINALLY WITHHELD BY THE PROSECUTION, DENYING HIM OF HIS CONSTITUTIONAL RIGHTS.