Defend Education, Reverse the Hikes and Cuts: Open Letter to UC Regents and the People of California
264
people have signed this petition.
Add your name now!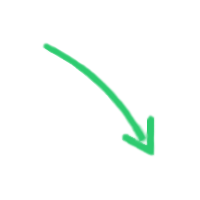 264

people

have signed.

Add your voice!
Maxine K.
signed just now
Adam B.
signed just now
To Defend Education, Reverse the Hikes and Cuts: Open Letter to UC Regents and the People of California

The UC Regents claim to be on the side of students, staff, and faculty in defending public education, but their actions speak otherwise.

On January 20, UC President Mark Yudof and other UC Regents announced to the press that they support the March 4 Strike and Day of Action to Defend Public Education. Yet at that very meeting they awarded $3.1 million more in executive bonuses.

This is a cynical publicity stunt, and we do not buy it.

If the UC Regents were serious about supporting the students, staff, and faculty of the UC system, they would immediately reverse the 32% fee hike and roll back the catastrophic layoffs and cuts they have imposed. The future of public education in California for all working people and communities of color is at stake.

The UC Regents claim that the University of California is broke and therefore they argue that "we must work together to pressure Sacramento." But if the UC is broke, why are the Regents giving out millions in executive bonuses? If the UC is broke, why did the Regents recently loan the State of California nearly $200 million dollars? And if the UC Regents are "on our side," why have UC police consistently been sent in to repress peaceful protests?

Independent analyses of the UC budget testify to a simple and disturbing fact: the fee hikes and layoffs in the UC system are a result of a priorities crisis, not a "budget crisis." Indeed, the UC made record profits last year. The conclusion: UC Regents can and must use their millions of dollars in reserve funds to reverse the fee hikes, cuts, and layoffs.

Furthermore, we do not accept that the UC system be funded at the expense of pre-K, K-12, Community Colleges, the CSUs and adult education, as well as other public services. All levels of education must be fully funded and quality education must be equally accessible to all Californians and immigrants.

On March 4, 2010, tens of thousands of students, teachers, and workers and their organizations in all sectors of public education and across the public sector will organize mass strikes and protests against the priorities crisis of both Sacramento and the UC, CSU, CC, and K-12 administrators.

Until the UC Regents and Sacramento reverse the fee hikes, cuts, and layoffs, we pledge to continue to deepen this growing movement. We refuse to let this struggle be co-opted.

We refuse to let this struggle be co-opted, We refuse to let this struggle be co-opted, particularly by the very people responsible, in large part, for the disasters facing University public education.

Desiree Angelo, Student, Berkeley City College
Eric Blanc, Student, City College of San Francisco
Carolyn Buckmaster, President, University Professional and Technical Employees
Local 9
Lucy Carrillo, Student, UC Berkeley
Juan Garcia, Secretary, Coalition of University Employees Local 3
LaKesha Harrison, President AFSCME Local 3299
James Illingworth, P.H.D. Candidate, UC Santa Cruz
Jelger Kalmijn, President, University Professional and Technical Employees
Kathryn Klar, President, UC American Federation of Teachers Local 1474
Maria La Barrie, Southern Vice President, Coalition of University Employees
Julian Posadas, Executive Vice President AFSCME Local 3299
Kevin Rooney,
President, University Professional and Technical Employees Local 7
Bob Samuels, President, UC American Federation of Teachers
Tanya Smith, President, University Professional and Technical Employees Local 1
Links