Reinstate Tyler Rieth
49
signers.
Add your name now!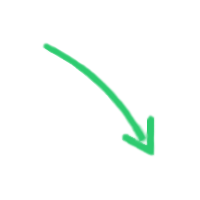 49

signers.

Almost there!

Add your voice!
Maxine K.
signed just now
Adam B.
signed just now
June 8, 2015
Dear Current SSFS Middle School Parents:
As many of you may be aware, Tyler Rieth, the middle school music teacher, is leaving SSFS.
What you may not be aware of is that this was NOT Tyler's decision. The administration, due to some restructuring of the arts program, advised him that his position was being cut from full time to part time. Thus, although he could remain as the music teacher at SSFS it would entail an enormous cut in pay and hours. Tyler is a family man. It is our understanding that he has a wife, a very young child, with another baby on the way. Under these circumstances, the conversion of his full time position to a part time one is not economically viable.
It was most unfortunate that Liz is leaving as she did amazing theatrical work with the children. But, this was a voluntary decision on her part. Tyler has indicated that the choice between staying at SSFS and leaving was one of the hardest decisions he has had to make. As his work and dedication have aptly demonstrated, he is vested in the school and its students. His departure, with a draconian cut in pay (and we can assume benefits)was anything BUT a real choice. The musical presentation last month of the bands, the junk band, and the chorus, brought the house down. As such,Tyler received well earned and heartfelt repeated and prolonged standing ovations. Personally, as the parents of children of varying ages, who have attended Sidwell Friends School, National Cathedral School, and the Edmund Burke School, as well as a number of Montgomery County Public School and a D.C. charter/university middle school, we have never seen a middle school musical performance of that caliber.
This is our family's first year as a member of the SSFS community. Our child has thrived at SSFS as a sixth grader and blossomed under Tyler's musical mentorship. I know these sentiments are shared by other parents with whom I have spoken, who also feel the great loss Tyler's departure will cause their children and the school. But after urging a reconsideration of this administrative decision, and polite but unsatisfactory responses from the school, it was suggested that a petition of united parents would be a more effective vehicle. One voice can be drown out, but many voices can be heard over the hum of bureaucracy and business as usual.
So we ask you to join in this petition to the Head of School Tom Gibian and the Board of Directors, asking that Tyler's position at the middle school be reinstated as full time, with all benefits appropriate thereto, and that Tyler be rehired for the next academic year. Tyler has given of his heart, soul, inspiration, time, and talents, to our children. He is a gifted musician and instructor. His hiring was brilliant. His loss immeasurable. His retention urgent. We owe him much more than our signatures to the attached petition.
LET OUR VOICES BE HEARD.
Sincerely,
Professor Spencer H. Boyer and Prudence Bushnell
Boyer, Esq.
Parents of Quinn Nicole Boyer
PETITION
TO RETAIN SSFS FULL TIME MIDDLE SCHOOL MUSIC TEACHER'S POSITION AND TYLER RIETH IN THAT POSITION
WE, THE UNDERSIGNED PARENTS OF CURRENT MIDDLE SCHOOL STUDENTS AT SANDY SPRING FRIENDS SCHOOL (SSFS), COGNIZANT THAT ADMINISTRATIVE DECISIONS HAVE BEEN MADE TO CUT THE POSITION OF MIDDLE SCHOOL MUSIC TEACHER FROM FULL TIME TO PART TIME (COMMENCING WITH THE ACADEMIC YEAR 2015 - 2016), NECESSITATING THE RESIGNATION AND DEPARTURE OF MUSIC TEACHER TYLER RIETH, DO HEREBY PROTEST SUCH ACTION. WE DEMAND THAT TYLER REICH IMMEDIATELY BE REINSTATED AS A FULL TIME TEACHER (WITH ALL ATTENDANT AND APPROPRIATE BENEFITS). IN SUPPORT OF THIS PETITION, WE HERBY AFFIX OUR NAMES AND THE NAMES OF OUR CHILDREN AT SSFS.
1._________________________________________________________________________
Signature
____________________________________________________________________________
Printed Name Name of Child at SSFS
2.___________________________________________________________________________
(and so on and so on)