Preserve Door-to-Door Mail Delivery with the USPS in Hingham, MA 02043
43
people have signed this petition.
Add your name now!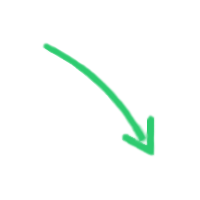 43

people

have signed.

Add your voice!
Maxine K.
signed just now
Adam B.
signed just now
The purpose of this petition is to reestablish and maintain door-to-door mail delivery in Hingham, MA 02043.  If you would like to ensure that the charm and appeal of Hingham's streetscape is preserved, please take a moment and sign the petition.
............................................................................................................................
When I moved to Hingham 20 years ago, someone told me that mailboxes on posts were not allowed.  Much like curbside trash pickup they were considered to be a bit of an eyesore and detracted from the overall charm of the community, at least that was the explanation given.  I don't recall by whom, but I do remember marveling that Hingham thinks of everything.
In December 2009 we moved from one end of town to the other.  After almost a year of uninterrupted and uneventful mail delivery our carrier approached us and asked if we would remove our wall-mount mailbox and install a box on post the end of the driveway.  We weren't sure why a mailbox that had been in the same position for 40 years would suddenly need to be moved, and after much back-and-forth with the local branch were told that the USPS had determined there were safety issues with our driveway.  This was even more confusing since we had made significant improvements to the property.  However even though we were given conflicting responses and no safety issues were actually identified, a fraudulent safety report was written by the USPS Safety Office to support the claim.
For three years we have been seeking resolution to this matter and along the way have been given several other questionable explanations.  For example, we were told that there is a regulation on the books in Hingham regarding remodeling a home.  We had made repairs to damage done to our garage by the previous owner and were told the regulation states that if a homeowner remodels, he or she is automatically required to install a box on post.  Ours was hardly a remodel; however anyone who has remodeled in recent years or has seen a newly remodeled home knows that this is not true.  When we asked, we were told we could not be provided with a copy of this regulation.
During our conversations with the USPS we raised concerns about the very real safety issues posed by a mail truck stopping at the end of our driveway and blocking sight lines for vehicles traveling in both directions.  The end of our driveway sits at the top of a hill on a dangerous curve where two near-fatal accidents have occurred within the past year alone.  Our concerns were ignored.  Instead we have been denied mail service for three years.  The post office also refuses to hold our mail for pick-up.  All of our mail is returned to sender.
But beyond safety issues and biased treatment of its residents, a broader issue for the Town is one of aesthetics.  You may or may not have paid much attention to mailboxes in Hingham and surrounding towns, but there is, in fact, a rhyme and a reason to how they are installed.  The USPS has different types of zoning for different communities.  Hingham is zoned "city", which means mail is delivered door-to-door.  Other towns, like Norwell, are zoned "rural," which means residents have mail delivered to boxes on posts at the ends of their driveways.
According to someone at Town Hall, our Postmaster "has been trying to get people to install boxes on posts for years," and according to the Postmaster, he can "do whatever he wants" in his position.  But should he be solely responsible for determining curbside aesthetics?
I remember seeing a very effective poster many years ago during the great train debate.  Someone had Photoshopped a commuter train onto a picture of Hingham Square so that it appeared to be going right through downtown.  It was a disturbing and unattractive image.  While mailboxes pose no safety issues for the community, the decisions made by a postmaster with seemingly unfettered power will have a lasting effect on the look and feel of our town.  One mailbox at a time.
Kristen Arute
388 Gardner Street
Hingham, MA 02043
P.S. If you would like to ensure that the charm and appeal of Hingham's streetscape is preserved, please take a moment to sign the petition.
Links