Reinstate Karen Hayes as Principal of Margarita Middle School
936
signers.
Add your name now!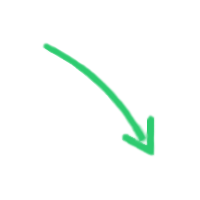 936

signers.

Almost there!

Add your voice!
Maxine K.
signed just now
Adam B.
signed just now
Karen Hayes has been principal of Margarita Middle School ("MMS") for over 13 years. Prior to that she was Assistant Principal at Temecula Middle School for four years. During her career in the Temecula Valley Unified School District (TVUSD) she has mentored teachers and administrators, served on various committees (e.g. Family Engagement Committee) and served on the negotiating team representing TVUSD the last three contract negotiation cycles with both the teachers and certificated staff unions. The most recent negotiations ended this past October with a signed contract after almost two years of negotiations. (All of this while also serving as the Principal of Margarita Middle School.) Many, many kids, parents, teachers, and staff like her as a person and respect her as a leader. We stand with her.

On Wednesday, March 11, 2015, Mrs. Hayes did not show up at MMS. She was also not there on Thursday or Friday. Friday, the school was teeming with parents and students for the Bring a Parent to School event—this is an event she would never have missed since she started it ten years ago. (The reason cited for her absence was that she was taking personal days.) Parents started asking questions, and Monday, March 16th we found out that the TVUSD School Board was going to take up a motion at their meeting on Tuesday, March 17th, to terminate her as Principal of Margarita Middle School effective immediately, and to reassign her to another position, good through 6/30/15.

Even with just two days to get people to that Board meeting, at least 100 past and present students, parents, grandparents, teachers, staff, and a few principals attended that meeting in support of keeping Karen Hayes as Principal at Margarita Middle School. Parents, past and present, a staff member, teachers, and a high school student publicly spoke in support of Karen Hayes before and after the vote. Despite the huge amount of support, the Board voted to terminate her contract as of 6/30/15, with one member dissenting. The Board should have postponed the vote until they had more information, but instead chose to support Mr. Ritter.

Three days later, on March 20th, a protest was held in front of Margarita Middle School protesting the actions of the school board. Parents opted to keep their children out from school that day or to wear blue to school in support of Mrs. Hayes. Approximately 300 students (middle and high school) and parents (past, present, and future) attended carrying protest signs and wearing blue shirts in support of Mrs. Hayes. On that day, school attendance dipped from a norm of 95% to just around 63%. Many parents and students walked two miles from the school to the district offices and continued the protest there. The protest, which had started at 9am concluded at the district offices about 3 1/2 hours later without Mr. Ritter addressing the group's concerns.

The district is not commenting. However, what we have discovered is that she is being terminated for alleged unprofessional emails she wrote to one of her female subordinates who had been yelled at and sworn at by a male teacher in front of a classroom full of students. Upon further investigation, we found a history of inappropriate behavior by the same male teacher. This is not hearsay; these are first-person accounts by females on staff at MMS who are willing to share their experiences publicly.

The punishment is quite excessive when you consider what other administrators have done in this district, but still maintain their job. What we are asking for is for Mrs. Hayes to be reinstated as Principal of Margarita Middle School. When 100 people stand up in support of Mrs. Hayes, and only a few males support her leaving, that calls for an investigation of actual events to determine the proper outcome; it should take into account the inappropriate behavior of the harassers. The idea that an outstanding principal, who is supported by so many, would be dismissed and/or reassigned is a travesty.

Please sign the petition to show your support of getting Karen Hayes back to Margarita Middle School as our principal.