REINSTATE JASON GARZA AS PRINCIPAL OF ST. HELEN'S SCHOOL
518
signers.
Add your name now!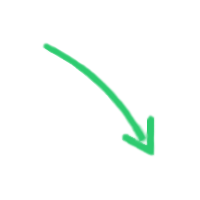 518

signers.

Almost there!

Add your voice!
Maxine K.
signed just now
Adam B.
signed just now
Parents of St. Helen's School petitions to reinstate Mr. Garza as principal of the school immediately.
Based on his performance, Mr. Garza exceeded expectations of parents and students as principal of the school set by the following examples:
Mr. Garza saved St. Helen's from closing by coordinating and organizing through the community of Fresno including but not limited to using media platforms to bring awareness of the financial trouble of the school. The results of Mr. Garza's dedication to the matter was raising $580,000 in three months and saving the school from closing.
Mr. Garza remained diligent with St. Helen's budget and after already raising $580,000 to save the school, he brought the school's budget into positive $175,000 with all expense and salaries paid in the first year since the school nearly closed from its financial troubles. This was in large part from the added fundraisers he implemented.
Utility plans were changed thanks to Mr. Garza's management over unnecessary spending. Phone Bill dropped from $1,100 per month to about $300. Credit card machine dropped from $20,000 per year to about $8,000 per year. Swapped out two old copy machines and replaced them with two newer ones.

He added rubber chips in the children's playground at a lower cost which adds safety and enhances the look of the school.
He added sports programs and chess teams for younger grades which St. Helen's had previously never offered, promoting extracurricular activities within the Catholic community and removing the necessity for parents to enroll their children in activities with peers outside of their faith and community.
He added curriculum too many to list through donations. He was currently investing his extra time with adding and improving on additional curriculum for the students, including future plans of adding a new STEM program to advance the curriculum of science, technology, engineering and mathematics of St. Helen students. He added two computer stations in grades 1st-8th to coordinate with the STEM program.
He repaired the relationships with current and past Benefactors. Additionally, Mr. Garza improved relationships with Parish, Knights of Columbus, and Altar Guild.
He was working on adding new LED lights to help the school in becoming environmentally friendly through low cost energy. Additionally, he was working on replacing old black top with a new black top and improving the overall looks of the school. Both projects were to be at no cost to the school thanks to school benefactors' confidence in Mr. Garza.
Most importantly, Mr. Garza loved the school and the students and his passion for the school was demonstrated on his last day when he worked hard until the final minute allotted him by his contract termination to advance summer and fall agendas for the students. His passion was reciprocated by the parents and children for Mr. Garza. He set the standard for Catholic principles and Catholic social teachings; respect the human persons; promote the family,protect property rights; work for the common good; observe the principle of subsidiarity; respect work and the worker; pursue peace and care for the poor.
Your favorable consideration of our request would be appreciated.
Sincerely,
Parents of St. Helen's School