Reinstate good time for Illinois male inmates now!
30
people have signed this petition.
Add your name now!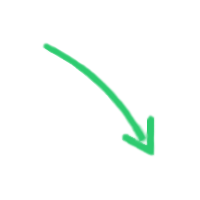 30

people

have signed.

Add your voice!
Maxine K.
signed just now
Adam B.
signed just now
Illinois should reinstate early prisoner release to address major problems in the state's correctional system, says a reform group that monitors state prisons. The John Howard Association of Illinois (JHA), based in Chicago, says the state's prisons are overcrowded and underfunded, creating dangerous and expensive conditions that could be remedied by reinstating the early prisoner release program that was suspended in December 2009. Gov. Pat Quinn halted the program under political pressure after an Associated Press story that same month claimed the Illinois Department of Corrections was secretly releasing violent criminals early. The early release program, known as Meritorious Good Time, was a decades-old system allowing the director of IDOC to award inmates 180 days of good conduct credit toward their sentences. A modified version of that program, called MGT Push, eliminated an arbitrary waiting period requiring inmates to serve 60 days in prison before receiving good conduct credits. Former IDOC director Michael Randle instituted MGT%u2008Push in an effort to save money, but the issue became a political stumbling block for Quinn during the 2010 primary election campaign, and Randle eventually resigned. The suspension of that program has caused a spike in the state's prison population, which is now at a record 48,000 inmates, JHA says. The group says prisoners are sometimes housed on cots in the infirmary of the Northern Reception and Classification Center (NRC), the state's largest prisoner processing center at Statesville prison in Joliet due to overcrowding. Security there is "stretched thin," the group says, and several other problems need to be addressed as well. "Inmates have described spending several months in the NRC and complained of significant problems with cockroaches in their cells and a complete lack of educational and rehabilitative programming," says JHA, which regularly tours state prisons and works with IDOC to identify areas for reform. "Many of these problems stem from the fact that the NRC is not equipped to hold inmates for long periods of time. For instance, the facility lacks a designated place to receive visitors, which is a standard feature in prisons. As a result, most NRC inmates are held in what amounts to disciplinary segregation, restricted to one shower a week and no visitation privileges." While visiting the Lincoln Correctional Center in March 2010, JHA representatives noted that the prison was nearly full due to the suspension of early release, and prison staff was "studying ways to house inmates in prison gyms and other spaces if that becomes necessary." The Lincoln prison houses about 1,000 female inmates in medium security. "Women inmates, as a group, are less violent than male inmates, less likely to have strong gang affiliations and less likely to manufacture weapons," says JHA's report on the visit. "Prison staff said, however, that double-bunking 20 women together in a confined space inevitably generates dispute and conflict." IDOC spokeswoman Sharyn Elman says the department is currently reviewing the program. "Governor Quinn and DOC are not going to do anything that will jeopardize public safety," she says. Calls to Quinn's office seeking comment were not returned. JHA says the decision to suspend the program was merely political and should be reversed soon. "Governor Quinn and the General Assembly need to put politics aside and ensure that Illinois has a cost-effective prison system that lives up to the mission of IDOC: to protect public safety and maintain programs that help offenders re-enter society," JHA says. "This effort must begin with a responsible replacement for MGT." Please join this effort!