Reinstate Frank DiGiacomo as Head Coach of Chatham Swimming
687
people have signed this petition.
Add your name now!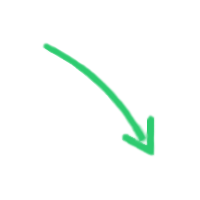 687

people

have signed.

Add your voice!
Maxine K.
signed just now
Adam B.
signed just now
After successful seasons for both Chatham Girls and Boys Swimming, Head Coach Frank DiGiacomo's recent termination came as a shock to many. Chatham Swimming is one of Chatham High School's most successful athletic programs, so it is hard to understand exactly why Coach DiGiacomo (Coach D) was asked not to return. During his eight years at CHS, Coach D led the Girls Team to 4 State titles (in six appearances), 7 Sectional titles (in eight appearances), and 8 County titles, while also reaching and surpassing a 100-meet winning streak. Coach D also led the Boys Team to a Sectional title and County title and was named the 2013 NJSCA State Coach of the Year. Clearly, Coach D has coached one of, if not the, most successful teams at Chatham High School.
After emailing the CHS administration on different occasions, the direct reason behind Coach D's termination is still unclear. It is the understanding of the Captains and the team that Coach D was asked not to return because of a swimmer attendance issue. Coach D's attendance policy is standard with NJSIAA rules: each high school swimmer must attend a minimum of six practices to compete in meets. This rule is beneficial for swimmers who also swim year round with a club team, as it is more difficult to get to high school practices in addition to club practices. Many of these club swimmers are part of the ISL program, a year long gym exemption completely separate from the seasonal high school sports gym exemptions. For swimmers on the team that do not swim with a club team, it is expected that they attend Chatham practices. However, this is not always the case. Essentially, a loophole exists in school policy where as long as a student is on the Chatham Swimming roster, they can get a gym exemption and take a study hall instead. To the knowledge of the Captains and team, Coach D was asked not to return because some swimmers were using this loophole to get a gym exemption: showing up to six practices, then rarely thereafter, while still getting the gym exemption. This should not be a reason to terminate Coach D. He should have been given the opportunity to resolve this attendance issue in the upcoming season.
Additionally, the administration's handling of this situation has been unsatisfactory. To the knowledge of the Captains and the team, Coach D got no formal warning prior to his termination. There was no formal announcement regarding his termination either—the team had to find out in a two-minute video message. Email responses from the administration reveal that they did not have a coach lined up to fill the Head Coach position upon Coach D's termination. Especially in the era of COVID-19, learning to live in the new normal has been difficult, so adding this extra level of uncertainty has not sat well with the swimmers.
Aside from the team's long history of successes, it is also important to consider the significant impact that Coach D has had on the swimmers of Chatham Swimming. Coach D is the backbone of this team. In a highly competitive school district like Chatham, Coach D values inclusivity, which allows for students of all different skill levels to participate on the team. Whether a swimmer is nationally ranked or is just looking to find a new form of exercise, Coach D has always welcomed them and made them feel part of the family. With a team of around 80 swimmers each season, Coach D always takes the time to know each swimmer personally. He is everyone's biggest supporter: in the pool, in the classroom, and even in their personal lives. He is invested in every single swimmer on the team. It is very rare to find someone like Coach D who has impacted so many swimmers and their families over the past eight years.
The Captains respectfully ask the Chatham administration to reinstate Frank DiGiacomo as Head Coach of Chatham Swimming. We need Coach D, just as we need his pre-meet pep talks, his crazy jumping and cheering on the side of the pool, and his complete and total love for everyone involved in Chatham Swimming. There is no one more devoted to this team than Coach D.
The 2020-2021 Captains of Chatham Swimming ask you to please sign and share this petition. Chatham Swimming isn't Chatham Swimming without Coach Frank DiGiacomo.
Thank you for your support. The 2020-2021 Captains,
Gianna Latorre, Ava Voight, Sara Barrett, Bella Hoie, Mark Albarez, Matt Stryszak, Aiden Kagan, and James Lord