Statement of Concern
50
people have signed this petition.
Add your name now!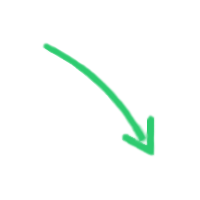 50

people

have signed.

Add your voice!
Maxine K.
signed just now
Adam B.
signed just now
Dear Administration and Board of Directors of The Expedition School:
We are concerned about teacher and staff turnover at TES.
We have serious questions about the dismissal of Erica Davis, the protocol and the reasons for termination.
We want to understand the Board's active efforts to ensure that
· the school culture fosters a sense of stability and security for students, parents and teachers.
· the school is carrying out its mission "To embrace the natural curiosity of children and empower them to become innovative problem solvers and community builders" and honoring its philosophy "The school strives to reflect and respect its community's diversity in its student body, teaching staff, curriculum, and programs."
· the school's value for an equitable community is embodied in daily interactions with students, parents and teachers.
Some relevant facts about teacher turnover at TES
Teacher turnover between SY 2018-19 and SY 2019-2020:
● Lost 4 of 10 classroom teachers in the lower school
● Lost 2 of 4 specials teachers
● Lost 1 classroom teacher in the upper school
● Lost the EC Director/Teacher

Teacher turnover in prior years:
● Only 4 teachers remain in TES' 6th year from the original 15 teachers in TES' first year.
Some relevant facts about Erica Davis' termination:
In a letter to Ms. Davis dated July 3, Ms. Finch stated "The Expedition School (TES) is placing you on probation for the 2019-20 school year. The cause is insubordination."
"In June 2019, TES Administration received numerous complaints from parents regarding non-Spanish-related content you have allegedly been teaching in your elementary and middle school classes. The complaints suggested you were discussing topics outside the Spanish curriculum and not approved by TES Administration. The complaints also suggested you were using your classroom teaching to advocate for specific political positions."
From Ms. Davis' first person account: At the start of the year the school equity team had identified all of the pride/heritage/history months and gotten approval from admin to celebrate all of them in classrooms and decorate the school bulletin board for each month. The group identified LGTBQ Pride in June as part of the sequence. For some months there were particular curricular cues and for others there were not. Pride was in the latter category. As she did with every other month, Ms. Davis introduced the students to Pride as part of discussing the calendar. Older students knew about Pride but in some of the younger classes they asked what Pride was. Erica told them it was to celebrate LGBTQ people and explained what each of the letters in LGBTQ stood for. This is the approach supported by Teaching Tolerance. In a meeting in June, Ms. Finch and Ms. Brummit stated that they considered teaching about Pride to be a "detrimental activity" outside of her curriculum. They further stated that if they let her teach about Pride without a specific pre-approved curriculum, someone else could "just come in and say the opposite."
First line of the email from Ms. Finch to Ms. Davis on July 16: "Upon reflecting upon your recent conduct both inside and out of the classroom, I have decided to terminate your employment for cause, effective immediately." Ms. Finch's email instructed Ms. Davis not to return to the school building and stated that her personal effects in her classroom would be packed and shipped to her. In subsequent emails, Ms. Finch refused to provide access to the school laptops or Ms. Davis' TES Google Drive containing 3 years of Ms. Davis' work.
Key facts about the termination process
● Based on the TES Employee Termination procedures, the full board has to convene, discuss in closed session and vote in open session. A 2/3 majority is needed to terminate an employee.
● Ms. Davis was terminated via email from Tammy Finch on July 16. There was no Board meeting between July 3 when Ms. Davis was placed on probation and July 16 when she was terminated.
● Ms. Davis was denied the process guaranteed to employees by school policy for unclear reasons. The timing of this termination (the night before the first teacher workday) and the highly irregular nature of the termination process warrant investigation.
A paper copy of this petition is circulating with 40 signatures as of 8/4. Electronic and paper petition will be presented together.