Reinstate Dr. Jerzy Cichocki as Principal Conductor of St. Michael's Choir School
1027
signers.
Add your name now!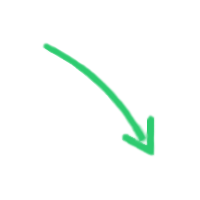 1027

signers.

Almost there!

Add your voice!
Maxine K.
signed just now
Adam B.
signed just now
On December 28, 2016, the St. Michael's Choir School community was served with a brief letter from its director, Stephen Handrigan, that its principal conductor and employee of more than 25 years, Dr. Jerzy Cichocki, has been let go from his position. Strangely enough, this announcement was made in the middle of the school year and before the school's major tour to Germany in May of 2017, and there was a confusing and questionable lack of information in the announcement.
One would naturally conclude that all employees of an institution as cherished, respected, and well-known as the Choir School should support its values and traditions. The strategic plan of St. Michael's Choir School for 2014-2019, an official document published by the current administration, includes the following goals, certainly with merit:
- To safeguard and develop the living tradition of music specific to the Roman Rite, with a focus on Gregorian chant and polyphony
- To make sacred music a profound part of the faith development of our students
- To prepare and encourage students to use their knowledge of sacred music in a faith-based life after they graduate from the School
It also states that we must fulfill "the noble intention of Monsignor Ronan, founder of the school."

However, this cognitive dissonance is precisely why the community has been so confused about this announcement. Dr. Cichocki is by far the most qualified candidate to fulfill this noble mission, having had a connection with the school from the age of eight and possessing three graduate degrees in music, and has demonstrated this by keeping sacred music alive in a time of great secularization and pushes for Catholic institutions such as SMCS to become more secular. Furthermore, he is well-liked by alumni, parents, and students, as well as respected nationally and internationally as a musician. One could say he is a shining example of the Choir School's legacy and goals - he represents a highly devoted Catholic and one that is completely devoted to the pursuit of sacred music, the ultimate expression of faith. Solely through an attempt to enrich the Catholic community and provide a resource to traditional Catholic parishes, he has devoted the last two years to co-producing an urtext hymnal of unmatched quality, now fully distributed at St. Michael's Cathedral Basilica. This man's superlative achievements and devotion are surely worthy of more than two perfunctory lines in a mass email.
As current and former students and their parents, other alumni, and professionals in the Canadian music community, we collectively are baffled as to why this decision has been made, and furthermore, as to why he was let go in the middle of the school year as opposed to at the end of it, as is customary. To many members of the larger community, this announcement also calls into question the overall direction of the school and whether it will remain true to the vision set forth by its founder, Monsignor John Edward Ronan. We therefore petition the administration of St. Michael's Choir School and the Archdiocese of Toronto to reinstate Dr. Cichocki in his former position as Principal Conductor and Artistic Director of St. Michael's Choir School.