Reinstate Curtis Taylor at Capitol Hill Montessori @ Logan
30
people have signed this petition.
Add your name now!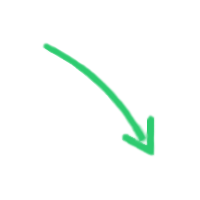 30

people

have signed.

Add your voice!
Maxine K.
signed just now
Adam B.
signed just now
Petition to Reinstate Curtis Taylor at Capitol Hill Montessori @ Logan
Our peaceful, loving school environment does not happen accidentally. It comes about deliberately, thoughtfully, and through guidance from experts like Curtis Taylor.
We are dismayed and angered to hear that our social worker, Curtis Taylor, has been dismissed from his role at CHM@L. DCPS has apparently implemented a new requirement that Social Workers' become Licensed Independent Clinical Social Workers to continue their employment with DCPS, requiring an exam. He took the exam this June and missed the pass threshold by 10 points and was dismissed before his retest in September.
A person's value to an organization is much more than what can be evaluated by a written, static exam. Just as we do not believe that our children are just a number or the sum of their test scores, we do not believe that our teachers and staff should be considered as such. Curtis has been an integral member of our school community and an irreplaceable, positive influence on our children. He is the go to person that parents rely on to navigate the challenges that our kids face as they mature in a diverse and stimulating environment.
The reason many of us decided to keep our children enrolled at CHM@L next year and beyond is because of the dedication and vision created by school leaders like Curtis. Our children are directly harmed by Curtis's removal. He has worked diligently to build trust with the children, knowing each of them personally, making special efforts when necessary to understand each of their unique needs and what makes them tick. He loves these children, and they love him. This damage will take years to repair but compounding this tragedy is that it is a self-inflicted wound.
We are reaching out to request that DCPS immediately approve a solution that allows Curtis Taylor to maintain his positive influence and leadership at our school. A few viable options are:
1) Reinstate Curtis as CHM@L's Social Worker contingent on passing the retest in September
2) Approve funding to keep Curtis employed in an equivalent position that utilizes his skills and relationships with the CHM@L children
Losing someone of Curtis's caliber and relationships at CHM@L would be an irreparable blow to our school community. We cannot let that happen.
In Unity,
Tanya Boone & Bob Callahan
Parents of 1st grader
Tim & Betsy Abdella
Parents of PK3 & 1st graders
Brian Kernek & Erica Moritsugu
Parents of K & 1st graders
Sandra Moscoso & Floyd Mills
Parents of 4th grader
LaurieAnne & Chad Ernst
Parents of 1st grader
Tom & Julie Scofield
Parents of 4th & 7th graders
Chris & Tiffany Hardgrave
Parent of PK-4 student
Gregory & Michelle Adams
Parents of K and 6th grader
Stephanie & Nyall Beggs
Parents of K & 6th grader
Stephanie Coleman & Tony Tomelden
Parents of 3 CHM@L students
Yohanness Ayechew
Parent to CHM@L student
Ashanti Gunthrope
Parent to 3 CHM@L students
Lyvonne Lawson
Parent to 3rd year CHM@L student
Sameena & Tom Kluck
1st & 3rd grader
Todd & Christine Cochran
Parents of 2 1st graders and PK3 student
Fajr Majeed
Parent of 5th grader
Jeron Young
Parent to K student
Susan & Matt Wright
Parent to K student
Lisa Gail Rucker & Souleymane Diallo
Parents to CHM@L student
Lisa Nipp & Mel Antonen
Parents of 3rd grader
Anya & Chris French
Parents of PK4 student
Anita Mingo & Wahan Dansby
Parents to CHM@L student
Michelle Adams
Parents to 1st grader and PK4
Susan & Alex Butler
Parents to 2nd grader
Zack & Christie Poimboeuf
Parents of PK3 & K students
Shannon O. Wright
Parent to CHM@L
Christine V Davis
Parent of CHM@L student
Sheila & Lamont Clark
Parents of 2 CHM@L students
Calvin Davis & Carlet Harris
Parents of 3rd year CHM@L student
Sara & Greg Burns
Parents of 3rd & 1st graders
Kurt & Jennifer Lucas
Parents of 3rd grader
Lori Hamilton
Parent of 1st grader
Dena & Siraaj Hasan
Parents of 2 current & 1 future CHM@L students
Erika Moss
Parent of PK4 student
Whitney Louchheim
Parent of K & PK3 students
Gordon Thompson
Parent of CHM@L student
Wendy Weiner
Parent of former CHM@L student
Azia Lloyd & Dominic Phelps
Parents of CHM@L student
Dionne & Lloyd Bryant
Parents of 2 CHM@L students
Simone & David Blango
Parents of 4th grader
Kristen Addison
Parent of K student
Colleen Zahrewsky & Morgan Hurowitz
Parents of 4th grader
Hyojung & Seth Garland
Parents of PK4 & 1st grader
Morgan Hogg
Parent of 2 CHM@L students
Lucas & Purvee Kempf
Parents of K & 3rd grader
Peter & Cheryl Zimmer
Parents of PK4 student
Lindy & Luke Campbell
Parents of PK4 student
Susan Drake & Alex Butler
Parent of 2nd grader
Catrina Jones
Parent to twin CHM@L students
Vicki Ellis & Daniele Catalani
Parents of 1st grader
Becky Levin & Stacey Folsom
Parents of CHM@L student