Reinstate Advanced Language Arts Classes at Eden Hall Upper Elementary School
17
people have signed this petition.
Add your name now!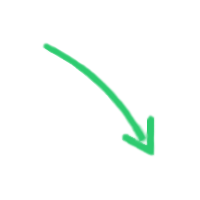 17

people

have signed.

Add your voice!
Maxine K.
signed just now
Adam B.
signed just now
Dear Members of the Pine-Richland School Board:
As a group of concerned and committed parents and taxpayers, we urge you to reinstate advanced language arts classes at Eden Hall Upper Elementary School for the 2015-2016 school year and beyond.
In defining the purpose of public education, Chapter Four of the Pennsylvania Code requires districts to attend to students' intellectual and developmental needs and to challenge students to achieve at their highest level possible (Section 4.11). In addition, in describing its curriculum, Pine-Richland emphasizes its commitment to providing students "with rigorous experiences, which are tailored to their needs." Unfortunately, our students' experiences this year demonstrate that the elimination of advanced language arts classes at Eden Hall has weakened, rather than strengthened, this commitment. We believe that many academically talented students are not receiving adequate academic challenges to stimulate and motivate them to realize, develop, and achieve their highest possible level.
The rationale for eliminating advanced language arts classes, as it was relayed to parents, was that the district's high-performing students were continuing to score in the advanced category on annual PSSA tests but were not demonstrating the expected "year's worth of growth" as determined by the evolving PVAAS system. The PSSA tests are, of course, mandated by the State and should therefore be taken seriously. However, the emphasis that Pine-Richland places on PSSA results and the method of calculating a "year's worth of growth" is a debate that is worth having. Even then, were everyone to agree on the diagnosis, we believe that eliminating the advanced language arts classes is not the appropriate solution.
When many of us questioned eliminating the advanced classes and integrating all students into heterogeneous language arts classes, we were told that the goal was to elevate the curriculum for all students and then provide a 30 minute, unassessed enrichment period for those students who had previously been in advanced classes. This additional period would be "truly enrichment."
Despite the best efforts of some very talented teachers, neither the regular language arts curriculum nor the enrichment period has delivered on the promises that were made. In the regular classroom, vocabulary lists and examples of grammatical concepts are rudimentary. The number of writing assignments has decreased, both from what fifth and sixth grade students were given last year and from what older siblings experienced in previous years. Finally, the amount and sophistication of the literature given to students has decreased dramatically. Some students have not participated in literature circles and have not yet read a single novel outside of their personal reading logs. As a result, the level of discourse surrounding the literature that students have read is not commensurate with their ability or their prior experiences. The enrichment period, at just 30 minutes, does not allow for in-depth discussions and frequently reverts to additional vocabulary work.
Some high achieving students who have been identified as gifted have successfully included goals in their GIEPs that dictate differentiated instruction, mitigating—but not eliminating—some of the problems identified above. Unfortunately, this is inconsistent and does not apply to students with great potential who have not been officially labeled gifted. Again referencing Chapter Four of the Pennsylvania Code, all students deserve to be challenged to the highest level.
Parents were also assured that students would be grouped in such a way that they would have intellectual peers in their homeroom classes. Here too, actual experiences have fallen short of the promises made. While some students are grouped with advanced learners, other students are not. This not only results in feelings of isolation and frustration for the advanced learners, which all too frequently leads to apathy, depression, underachievement, or behavioral problems, but also creates difficulties for teachers who received mixed messages about whether or not to differentiate lessons and were not given the professional development needed to transition to this model successfully.
Best practices surrounding the Schoolwide Cluster Grouping Model (SCGM), as defined by Winebrenner and Brulles and endorsed by the American Association of School Administrators, were not followed, as those guidelines state that classroom compositions should be carefully structured both to ensure a balance of abilities in all classes in the grade level and to reduce the learning range found in any given classroom [emphasis added]. Best practices also clearly state that classroom teachers must be trained to provide appropriate differentiated learning opportunities for those students needing additional challenges.
The effectiveness of the SCGM, like the method of determining a "year's worth of growth" is worth debating. However, the rush to implement the model this year without proper training and without effective differentiation signals to us that proficiency on the PSSA tests is winning the day over excellence.
Parents have been asked to be patient. We understand, and empathize with, the difficulties Eden Hall faculty and staff have faced given the multiple changes in leadership in the short history of the building. We also understand that the district is currently undergoing a curriculum review process and expect additional changes will be recommended once that is complete. But patience is a luxury that we feel we can no longer afford. The upper elementary grades are crucial for the development of our students: both academic skills and attitudes about school develop at a break-neck pace during these years. And because decisions regarding the 2015-2016 school year are being made now, we cannot wait.
Ultimately, the quality of the education received by a student is a result of the ability of each teacher to ignite and inspire and not just meet proficiency. For teachers to be successful, they need to have enough flexibility to create different environments at appropriate intellectual levels that will allow all students to reach their full potential. Rigid adherence to PSSA formulas and PVAAS algorithms do not allow for such flexibility and instead diminish Pine-Richland's "goal to help students discover their strengths and passions by providing them with opportunities to customize their educational experiences."
As you discuss how to move the district forward in 2015-2016, we again urge you to reinstate the advanced language arts classes so that our students may be afforded the rigorous classroom experiences that have been missing this year.
Thank you for your service to the community and your thoughtful attention to our concerns. We appreciate your work in making Pine-Richland School District a model of academic excellence.