Reimbursement for lectures missed due to strikes from KCL English Language and Linguistics students
27
people have signed this petition.
Add your name now!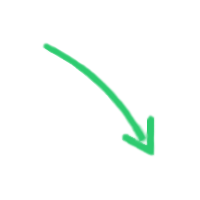 27

people

have signed.

Add your voice!
Maxine K.
signed just now
Adam B.
signed just now
Dear to whom it may concern,
In an academic year, we receive twenty weeks of tuition for a fee of £9,000. We study six modules in third year, receiving two hours a week per module over the ten-week term period. This equates to 120 hours of tuition. In turn, if we divide the fee by number of hours of tuition, that works out at £75 per hour or £150 per two-hour lecture. Further, this is doubled for international students, working out at an eye-watering £300 per lecture.
Over the four-week period of the strike, some people I have spoken to have missed up to ten lectures or twenty hours of teaching - which they have already paid for. I would expect at the very minimum this be reimbursed, at the rate of £75 per hour. I am open to another figure being suggested if it can be transparently broken down into exact descriptions of what it is our fees are spent on and what has not been received over the last four weeks. Although this idea has been floated by a 'King's Spokeswoman' according to this BBC article (http://www.bbc.co.uk/news/education-43229672), I am yet to hear anything about it from the university itself.
However, I believe we are entitled not just to reimbursement for the non-fulfilment of our university/student agreements but, in fact, compensation. This is due to the weighting system at King's; with our final year modules being weighted at five, these lectures are, grade-wise, five-times as important as their first year equivalents. Second year modules being weighted at three-times means that these modules are actually more important than first and second years' combined.
Another matter to consider is those students who had arranged to travel back for the dissertation hand-in date. As we have now received an extension for our dissertations, through no fault of their own, they will have to adjust their travel arrangements to make the compulsory hard-copy hand-in. Will they be compensated for any extra charges incurred, or, in lieu of this, be offered some other form of compromise such as being allowed to electronically submit their work?
I would be keen to discuss this matter further and I am looking to reach some kind of an agreement. Although I do not speak for all my fellow students, I believe most are sympathetic to the position our lecturers are in. I certainly am, and also recognise that this is not a course of action taken lightly. However, since the increased marketisation of higher education in the UK, as well as our fees being some of the highest globally, regrettably I feel obliged to take the position of an unsatisfied customer looking for his money back.
Finally, although I appreciate you will be receiving vast numbers of emails from disgruntled students at this point I would like to make it clear I would rather wait for a personal response instead of receiving a catch-all blanket reply. Thank you for taking the time to read this email and I look forward to hearing back from you.
Yours sincerely,
James Mayes