Rehoboth Eritrean Church of Vancouver Petition to Pastor Yosief Rezene Tesfay
109
signers.
Add your name now!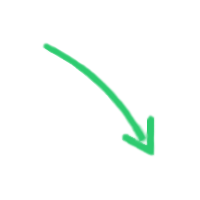 109

signers.

Almost there!

Add your voice!
Maxine K.
signed just now
Adam B.
signed just now
ዝኸበርካ ፓስተር ዮሴፍ ረዘነ ተስፋይ
ኣብ ቤተክርስትያንና ተፈጢሩ ዘሎ ወጥሪ ካብ ዝጅምር ድሮ ልዕሊ ሓደ ወርሒ ሓሊፉ ኣሎ:: እዚ ወጥሪዚ ካብ ዝጀመረሉ ግዜ ኣትሒዝካ ምስቲ ቤተክርስትያን ንሓደ ሽማግለ እተሰክሞ ሓላፍነት ብዘይሳነ ኣገባብ ክትከይድ ጸኒሕካ ኢኻ:: በዚ ምኽንያትዚ ድማ ንሕና ኣባላት ረሓቦት ቤተክርስትያን ኤርትራ ኣብ ቫንኮቨር ኣብቲ ኩሉ ክትገብሮ ዝጸናሕካ ዘይሕጋዊ ከይድታት ሓዘንናን ፡ ተቓውሞናን ብዝተፈላለየ መንገዲ ከንገልጽ ጸኒሕና ኢና። ሕጂ እውን ነቶም ኣብ ዝተፈላለየ ጽፍሕታት ትኸዶም ዘለኻ ምስ ቅዋምናን፡ ፍቃድ ካልኦት ኩሎም ሽማግለታትን፡ ዘይሰማምዑ ከይድታት ብትሪ እንዳ ተቓወምና: ንስኻ ሓደ ካብቶም ማዕረ ስልጣንን ሓላፍነትን ተሓታትነትን ዘለዎም ብሓደ ኮይኖም ንማሕበርን ከመሓድሩ ብግቡእ ዝተመርጹ ሓሙሽተ ሽማግለታት ቤተክርስትያን ብምዃንካ ዝኾነ ዓይነት ለውጢ ንኽትገብር ብዘይ ናይቶም ዝበዝሑ ሽማግለታት ፍቃድ፡ ዝኾነ ውልቃዊ ስልጣን ከም ዘይብልካ ከነዘኻኽረካ ንደሊ። ስለዚ: እዞም ኣብዚ ታሕቲ ኣስማትና ተዘርዚሩ ዘሎ ኣባላት ረሓቦት ቤተክርስትያን ኤርትራ ኣብ ቫንኩቨር ነዞም ዝስዕቡ ነጥብታት ንኸተተግብር ህጹጽ ጻውዒት ነቕርብ:
1. ንህልዋት ኣባላት ማሕበር ኣባልነትኩም ኣሐድሱ ኢልካ ትገብሮ ዘለኻ ንጥፈት ደው ከተብሎ፡
2. ንዕለት 2, ሚያዝያ 2022 ጸዊዕካዮ ዘለኻ ሓፈሻዊ ጉባኤ ኣባላት ክትስርዞ።
3. መፍትሕ ናይ ኦንላይን ኣካውንት ናይ ቢሲ ረጅስትሪ ንሽማግለታት ከተረክብ።
4. ዋንነትንን ኦንላይን ፓስወርድን ፡ ናይ ቤተክርስትያን ናይ ባንክ ሕሳብ ናብ ሽማግለታት ክትመልስ።
5. ውዕል ክራይ ናይቲ ናይ ቤተክስትያን ኣዳራሽ ናብቲ ዝነበሮ ክትመልስ
6. ኩሉ ካብ ቤት ጽሕፈት ናይ ቤተክርስትያን ዝወሰድካዮ ናይ ኣባልነት ፎርምታት ዝሓዘ ሓቛፊ /ፎልደር/ ካልእን ናብ ቤተክርስትያን ክትመልሶ።

Dear Pastor Yosief Rezene Tesfay,
It has now been over one month since our church has entered into a very serious tension that is affecting all of the members. Since the start of this disagreement, you have been acting in a manner that is in breach of the Elder duties that you owe to the Church. To this effect, we the members of Rehoboth Eritrean Church of Vancouver, have been repeatedly expressing our grievances on all the unauthorized actions you have been taking at various levels against the bylaws of our church. We strongly oppose those actions and remind you that you, being just one of the five validly elected elders of our church, who have equal authority, accountability, and responsibility to lead the church jointly as a plural leadership, do not have a singular authority to introduce any changes without the approval of the majority of the body of Elders. Therefore, we the below listed members of Rehoboth Church call for your immediate actions on the following:
1. You to stop the membership renewal activity that you are asking existing members to do.
2. You to cancel the members meeting you are planning to hold on April 02, 2022.
3. You to provide the registry key for the Societies Online British Columbia Registry account to Elders.
4. You to return ownership and access to the bank account to the Church Elders.
5. You to restore the tenancy agreement of the Church meeting hall to its original state.
6. You to return all documents that you have taken from the Church office, including without limitation the membership forms, to the Church office.