Brotherhood of the REGGIE
37
people have signed this petition.
Add your name now!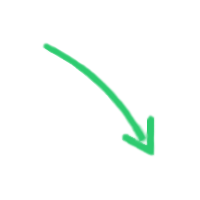 37

people

have signed.

Add your voice!
Maxine K.
signed just now
Adam B.
signed just now
It is no secret that Nintendo, for too long, has been the bondman of unfair branding. Labeled as \"kiddie\", \"out of touch\", and \"lol lamez\"; Nintendo has had its pride afflicted by unfair comparisons, non-issues, and baseless lies. Many of us thought that we would go to our graves, never to see this stigma destroyed and cast to the Outerland of internet idiocy. Yet, our time is an auspicious one, and a \"revolution\" is upon us. We will bear witness to the greatest gaming revival in the history of this water-logged rock called \"Earth\". It can be said that this new force, this new entity, is the soul creation of one man and one man only: Name-taking, Ass-kicking, PSP-eating, Major Tom stomping daemon REGGIE FILS-AIME. His eyes blaze with the infernal machinations of Hell\'s greatest sinners, and his mind exudes the wisdom of an eternity of Buddhas. It is time we give this..\"man\"..his due. I come to you with a plea for assistance. Let Nintendo know that we will not stand for the gaming messiah to be known as anything less than \"The Reggie.\" You must stand united for our great cause; one person who likes Nintendo may be labeled a \"st00pid fanboi lolz\", but together we are a divine army. Stand today, or there may be no tommorow. Nintendo! This is a message to you. We will not stand for some board-room created marketing buzzword. We will only accept the true essence of this new system. We will only accept: THE REGGIE.
Sponsor
The Hot Marios. are sponsoring this petition, in conjunction with you; our brotherhood.
Links
http://www.reveries.com/reverb/kids_marketing/fils-aime/