Bring Composting Back to Regency Park
10
people have signed this petition.
Add your name now!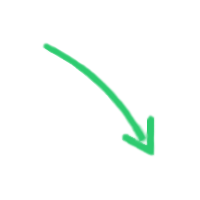 10

people

have signed.

Add your voice!
Maxine K.
signed just now
Adam B.
signed just now
Dear Capital Property Management staff,
In honor of Earth Day, we residents here at Regency Park have an important request for your support of sustainable waste management.

The average American is estimated to produce 1,606 pounds of trash per year. With 16 units here at Regency Park (5026 NE 31st Ave, Portland, OR), our complex's contribution to the land is considerable -- in the range of 25,696 to 51,392 pounds per year!
Composting has been shown to reduce trash output by half. Compost bins allow biodegradable material to break down into nutrient-rich soil that can be repurposed by food-growers and gardeners instead of rotting at the dump. It will also make more room in our often overflowing trash containers. To that end, we request the return of compost bins back at our property -- and this time we want compost management and disposal handled by Capital.

In the past, in response to a resident request, Capital had installed one compost bin but did not manage it whatsoever, asking the resident to take care of it as a condition of installation. This worked for two years mostly because it was hidden in the bushes and the others didn't notice it or use it. But once other residents became educated as to location and purpose of the bin, the bin (and the resident) quickly became overwhelmed when faced with the contributions of a 16-unit apartment complex, leading to overflowing and unsanitary conditions. The container broke because it was overloaded, and the material inside did not have a chance to break down, making disposal problematic. Our residents are truly enthusiastic about composting!
Regency Park residents should not have to take on the responsibility of waste management. Compost should be monitored and responsibly disposed of by Capital staff, just the same as garbage and recycling currently are.

We would like to have multiple compost bins on our property for resident use, with staff monitoring the bins and arranging disposal. We request that more be added if these fill before the material can break down.

Management and disposal of compost requires very minimal impact on the staff, who already manages moving trash and recycling to the curb and back. When it comes time for disposal of the bins, Capital staff can easily arrange a free pick-up of full bins at no cost by posting free compost ads on CraigsList free section and/or offering it on NextDoor.com. We know from experience that those two websites successfully can be used to get the bins emptied as many local gardeners and urban farmers are looking for fresh, free compost soil. This is easy to do when there are enough bins to handle the influx of material and there is time for the material to break down.
We believe it is a wonderful step in the right direction of sustainability for compost bins to return here. We welcome Capital staff's assistance.

We thank you for listening to our request and for your help making Regency Park more eco-friendly.

Sincerely,

The Residents of Regency Park