REGARDING EXPANSION OF THE DOSS FERRY DEVELOPMENT PHASE VII
89
people have signed this petition.
Add your name now!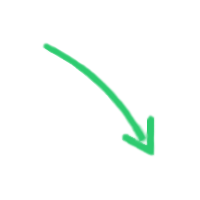 89

people

have signed.

Add your voice!
Maxine K.
signed just now
Adam B.
signed just now
PETITION REGUARDING THE EXPANSION OF THE DOSS FERRY DEVELOPMENT
Whereas we the undersigned are citizens of Kimberly, Alabama and the homeowners in the development of Doss Ferry, and having made substantial investments in our homes based on a vision communicated and marketed by the original developer, we hereby submit this petition to the Kimberly Planning and Zoning Committee this 1st day of April, 2019.
Be it known that we strongly oppose the proposed plan for expansion of Doss Ferry as submitted by the applicant D R Horton and set for public hearing April 1, 2019. The applicant, having already changed the architectural characteristics of the neighborhood from the original vision for the community, now seeks to change it further by making the neighborhood a predominantly high-density development. Approval of this plan would constitute agreement with that vision against our wishes at a time when the City of Kimberly has committed to eliminating new higher-density subdivisions. To abandon that commitment in a development that was first conceived and marketed as a neighborhood with oversized homesites would only serve the applicant's profit motive over the protection of the investments we have made as homeowners. We urge you to continue to stand for our interests in this matter.
We request that the planning and zoning committee, city council, or other governing authorities consider the following criteria for this or any future application to expand the development know as Doss Ferry or any proposed new sector or subdivision that abuts the current development.
 We ask that you deny any application for development of the subdivision that substantially alters the original concept of Doss Ferry marketed as a predominantly low-density neighborhood. Specifically, we ask that any approved plan consist of a majority of lots that essentially match the size of lots in sectors I , II, and VI, having a nominal width of 100 ft. and a minimum area of 15,000 square feet.
 We further ask that any proposed plan be required to incorporate a mandatory well-defined natural buffer between sectors.
 On the original plat presented to us dated 01/10/2006, the area designated by D R Horton as Sector VII does not appear to be the same. We ask that the Sector VI, which was submitted on January 18, 2018 and approved by the planning and zoning committee as well as the city council, be used as a minimum standard for this sector and all remaining sectors going forward. This includes 100 ft. minimum frontage and 25' building setback.
 We also ask that Phase VII be denied and/or not considered until construction of Phase VI is towards completion especially since DR Horton is asking for an extension for Phase VI and for public safety reasons the second entrance is completed.

Moreover, we also make the following request of the city of Kimberly:
Recognizing that many homeowners in Doss Ferry continue to be significantly affected by storm water problems, we ask that the city take an active and critical role in inspection not only of the structures, but also of the site work, as the applicant is not being diligent in this regard in spite of numerous complaints and problems.