Regarding Emerson Elementary…
46
people have signed this petition.
Add your name now!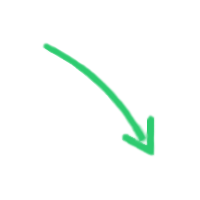 46

people

have signed.

Add your voice!
Maxine K.
signed just now
Adam B.
signed just now
To the Powers That Be:
I am contacting you on behalf of a group of families deeply concerned with the state of our children's school, Emerson Elementary. Yesterday evening all guardians received a vague, but alarming message first from Emerson, then again as a PDF on letterhead from Principal Taylor's district address. The tone and content of this email alone could have been received as a boilerplate response to a personnel incident. However, context is everything.
Fully aware of the challenges posed by the pandemic, state funding issues, and a teacher shortage, our families braced ourselves for an "adapted" 2021-22 school year. What we have experienced eclipses our worst expectations:
In the last several weeks, two dedicated and beloved teachers in the Children's House (PK-K) have disappeared from their classrooms, presumably due to the referenced "personnel issues." While we acknowledge these things happen and there is protocol to respect, there seems to be little to no effort applied toward properly staffing the pod and educating students. No communication with respect to the changes. Kids are often unaware of whose care they're in any given day, or which students now comprise their class. Parents have amassed myriad reports of superfluous screen time, excessive unsupervised play, and general chaos in the Children's House. The 'Lord of the Flies' aura is tangible.
The remaining teachers are overwhelmed with extra students, demoralized by the lack of support, and have resorted to merely policing children's behavior in the stead of Montessori instruction. There's substantiated talk of more teachers and assistants leaving the school, as they simply have not been set up to succeed. Parents are still prohibited from entering the building at this time, even in a volunteer capacity.
Considering the 2017 board decision to invest in Emerson and a Montessori option, the accompanying bond measure, and Emerson's status as a Title I school accepting grants, one would assume the sad state of things reflects poorly on Tulsa Public Schools and administrators. If we can't manifest the personnel, then we must reimagine the system to better suit the needs of our kids.
I don't need to mention Emerson's students are among the most economically, racially, and socially diverse among Tulsa elementaries. Our children, their families, and the northwest Tulsa community are entitled to a good faith effort at delivering the education promised to them. They deserve more, but would settle for adequacy, given the challenges of the times.
Please understand we are staunch advocates of public schools, despite any half-witted political trends or short-sighted elected officials wishing to dismantle them. We will take any measures necessary to hold all parties accountable to Emerson's students. We hope this missive opens an opportunity for volunteers to relieve some pressure, expedites resolutions to current staffing setbacks, and informs the administration what the Emerson community expects from them.
Please help us stop the proverbial bleeding and find a way forward. As it stands, Emerson stands to lose its most involved and engaged families if a plan to adequately staff and support our classrooms isn't presented before the second semester return. That fate would be a heartbreaking one for everyone involved and a mark on the face of the school district at large. Let us know how to help avoid such an outcome.