Refuse all stereotypes and accept all people
16
people have signed this petition.
Add your name now!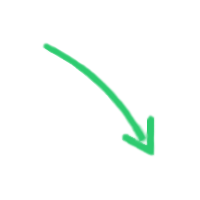 16

people

have signed.

Add your voice!
Maxine K.
signed just now
Adam B.
signed just now
Even though many stereotypes and gender roles are untrue. Our society still make inaccurate assumptions and accusations placing certain people and groups into specific roles and categories. Even though we know the dangers of stereotyping our society still continues to accept them and use them without a second thought. I believe that this is wrong. I believe that we should be the judge of ourselves, and be able to make our own decisions without the constant voice of society reminding us that we can't be ourselves.
Some stereotypes could be accurate to some individuals but the majority of the time they're not. This does not mean however, that stereotypes can't be accurate in regards to some individuals, but for a majority of the time they are not. We need to embrace our own individual desires, thoughts and feelings regardless what anyone thinks or says.

Today, the gender stereotypes and generalisations immediately begin once your gender has been confirmed as a baby.
If its a girl, her nursery or room is usually flooded with butterflies, flowers and pink decorations. Her closets are jam packed with girly, princessy outfits and pretty, frilly dresses. Her toy boxes and shelves lined up and stacked with dolls, accessories, stuffed toys, doll houses and tea sets. Parents are already bringing up their little girls at young ages to become a stereotypical women without even realising.
A women that is supposed to be premie and proper, stay at home, not work, cook dinner, take care of the babies and kids, clean the house, to be quiet and never to speak up, to never be in charge or the leader, to look nice, presentable and pretty at all hours of the day as they never do hands on or hard jobs and are definately not strong or tough. Young girls are being taught these stereotypes and can be witnessed as they grow.
However, if the baby is confirmed a boy then the nursery or room is flooded with blue and the rooms are decked with dinosaurs, trucks, action figures and video games. There room having tough and adventurous toys and items. A boy at a young age is being taught these stereotypes such as being tough, strong, masculine and being able to defend and look after themselves. As men are not nurses, they do all the dirty jobs, go to work, men are in charge nothing other than the head of the house, good at math, men also don't cook, sew or do crafts.
These stereotypes are taught at young ages and are observed and picked up on by them because of the environment people live in, or are surrounded by.

Sadly these stereotypes and gender roles are considered "the norm", but if we all take a stand now, one person at a time we will be able to abolish our brain washed minds and recreate these ideas with new ambitions and attributes that are true, fair and just.
Our gender is only a small part of what makes us who we are, it doesn't define us and shouldn't affect our abilities to achieve higher things.
So don't let these stereotypes define you. Let yourself defy the stereotypes. You're in the drivers seat. Don't be afraid to challenge anyone who tries to make you think differently.
I've taken the steering wheel; will you?