Reform SO Laws and Offender Registry
436
signers.
Add your name now!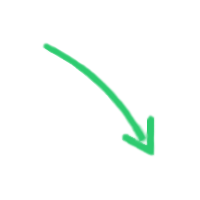 436

signers.

Almost there!

Add your voice!
Maxine K.
signed just now
Adam B.
signed just now
DO YOU BELIEVE THOSE THAT HAVE HAD EITHER CONSENSUAL SEX AS TEENAGERS, FALSLY ACCUSED BY AN EX-SPOUSE, ANGRY GIRLFRIEND, ETC. SHOULD BE CRIMINALS AND REGISTERED SEX OFFENDERS ALONG WITH TRUE CHILD MOLESTERS AND RAPISTS?
DO YOU BELIEVE THE CURRENT SEX OFFENDER LAWS & REGISTRATION REQUIREMENTS ARE INEFFECTIVE AND MORE DESTRUCTIVE THAN CONSTRUCTIVE TO PEOPLES LIVES?
IF SO, PLEASE READ THE FOLLOWING AND SIGN THE PETITION BELOW TO GET THESE LAWS REFORMED.... ***(Note:You do not need to donate to this website to sign the petition) The current sex offender law is so vague and misleading, it is so extremely destructive to so many lives that should not be touched by this. It needs to be revisited and reformed so it only applies to those who are violent or threat to society. As it stands right now, you could be prosecuted as a sex offender and forced to register as one if you are: 1)an 18 yr. old individual and have had consensual sex with your underage girlfriend/boyfriend,(16 or under) regardless of how long you have been together or being 100% consensual. Did you know each sexual act counts as one criminal sexual charge, B) wrongly accused by someone who is trying to get even, C) lied to by a consensual sexual partner about their age D)decided to relieve yourself outside, urinating in public E)you were joking around with some friends and mooned one of them ....and there are more stories that are unjustifiable, being forced onto the registry and charged as a sex offender.... Legislators have reformed some of the laws as of July 1st so that anyone charged in a consensual "Romeo & Juliet" relationship can be removed from the registry. However, many laws changed the Tier Levels of SO's forcing them to change their registration period from 25 years to life. Individuals charged with this so-called crime, with no other convictions, should be omitted from the list altogether. In this horrible economic state we are in, it is such a waste of the states and taxpayers money as well as vital resources to put these non-violent, so called sex offenders behind bars but most importantly, it is a set up for failure for so many peoples futures by the stigma they are labeled with, it ruins their futures and lifes by pooling them into a group charged with truely serious crimes. The registry is so overblown, most believe that everyone on that registry are sick individuals, not knowing that it could be as simple as what I have listed. There are more than 44,000 sex offenders listed in Michigan alone.
If anything, we need to reform the law to keep these individuals off the registry. What the registry and law was originally intended has back-fired by convicting and punishing so many people that shouldn't be and now that the registry is so overblown, it is harder for authorities to keep track of those who really need to be watched and feared. It can't do what it is intended to do if we keep filling it up with people that don't belong on it. How sad to disregard a persons life like that. If you are a sex offender on the registry, you are restricted from where you can live (can't be close to parks, schools) where you can work, where and who you can visit. In other words, if an offender has family and has little nieces and nephews, he/she cannot be near them, can't take part in Halloween, can't do anything at all that involves children. Even a mother or father that is a SO, cannot attend their own childrens functions, graduation, plays, etc....it is just ridiculous! This needs to change. Please join my fight to get legislature to further change this law and get our politicians involved in moving this change forward. If you sign this petition, you will be agreeing that this law needs to be reformed and we need to do it soon, before average everyday people completely fill up the sex offender registry and we will not know who is a threat to society and who isn't. My son is a prime example, he has served over 6 years for having sex with his underage girlfriend of 2 years,.....he has struggled even after petitioning to be removed from the registry and being granted the removal. He still deals with sex offender issues everyday. Please help me in my quest! Thank you in advance for signing, it means so much not only to me, but many, many others!
Sincerely, Francie- Michigan RSOL
Sponsor
www.reformsexoffenderlaws.org This website and it's supporters cover the United States and has contact individuals for every state. Please go to this website learn of peoples stories of how this law has continuously disrupted and destroyed their lives and futures as well as a great resource for information on different state laws & also information on what you can do to help. You will be amazed.
Links