Reform the NSW Labor Party! Open letter to McKay and Minns
79
signers.
Add your name now!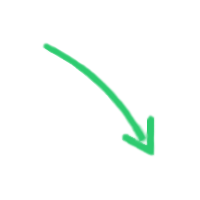 79

signers.

Almost there!

Add your voice!
Maxine K.
signed just now
Adam B.
signed just now
An open letter to Jodi McKay and Chris Minns regarding democratic reform of the NSW Branch of the Australian Labor Party
Dear Jodi and Chris,
We write to ask your views on these proposals to reform and improve the NSW Branch of the Australian Labor Party.
Election of the President and Vice Presidents of the NSW Branch by members
A members' vote on Senate and Upper House candidates, as in Queensland
Direct election of delegates to State Conference by members living in the electorate
Reform of policy making processes
Half of Admin Committee to be elected by members, as per the Rudd Reforms
We do this because democratic reform is vital to ensuring the NSW ALP puts forward the best candidates and policies, and runs the best campaigns.
The conservative parties have shown themselves unwilling and unable to address the great challenges of our time - economic inequality and the climate emergency. We need Labor governments to tackle these problems, and many others too numerous to mention, at both a State and Federal level.
But Labor has proven unable to win government, and in NSW, when it did, it proved incapable of corruption-proofing itself from malign and self-serving influences.
This failure to win government, and failure of governance, has many causes, but there are some which are under our direct control, namely, how the Party itself works.
The outcome of our processes for how we preselect our leaders, candidates and officials makes a material difference to our performance in elections and in government. It makes a difference to how many active people we have in our party, which affects our ability to win votes.
These issues matter. How we preselect or produce policy may not matter a great deal to the persuadable voter, but the outcome of those processes makes all the difference when they vote. We need the best candidates, policies and officials - if we ignore reform in this area we fail to be the best party we can possibly be.
Genuine internal contests, like the one you're engaged in, allow for the best candidates to win, and give us the best chance of winning against the Liberals.
So we write to ask your position on five proposals for Party reform. These proposals enjoy the support of a large number of Party members, and indeed if the Party had a mechanism for putting these questions to a vote of all members, we believe they would receive majority support. (We have posted this as an online petition so that Party members can sign on to it.) With the exception of our proposal to elect the Party President by an all-member vote, none of them involve any diminution of union influence in the Party.
We do not intend this as a test before recommending a vote for one or other of you. But we urge you, in the spirit of the contest you are engaged in, to tell members what your view is on each. If you reject a proposal, that will give us impetus to argue more clearly for it. If you support a proposal, that will encourage us to fight harder for the adoption of that idea through the NSW State Conference. It is perfectly reasonable for you to reject any proposal, but we would be deeply disappointed if you did not answer at all, or did not do so clearly.
For the sake of space, we give a short explanation of each proposal. Comprehensive arguments in their favour have been aired elsewhere.
Questions:
1. Election of the President and Vice Presidents of the NSW Branch by members
If we can elect our National President and Vice President in this manner, then why can we not vote for our State President? Note, this is our only proposal that would involve any lessening of the role of delegates from unions to the Conference, which currently elects the President. However, we do not believe this change fundamentally alters the nature of the relationship with affiliated unions.
Do you support the election of the NSW Labor President and Vice Presidents by a ballot of all members, as per the vote for the National President and Vice Presidents?
2. A members' vote on Senate and Upper House candidates, as in Queensland
Queensland Labor allows a vote of all members to preselect their Senate candidates, with the members vote counting for 50% and the vote of union delegates to the State Conference counting for the other 50%. NSW members should have the same right to preselect their Senate and Upper House candidates in an open vote, where candidates have to earn the votes of the whole membership. The argument that this gives a disproportionate vote to areas where there are more Labor Party members is a canard - it applies equally to the vote for you as Party leader, and there is no suggestion that there is any undue influence of one geographic area over another in this current ballot.
Do you support giving all members 50% of the vote on who will be their Senate and NSW Upper House candidates?
3. Direct election of delegates to State Conference by members living in the electorate
To be elected a delegate to the State Conference, the ultimate policy making body of the Party, currently involves a complicated series of hurdles and votes by smaller numbers of people at each stage. This has resulted in the state being covered by a patchwork of local factional warlords who control and do deals on who goes to Conference. It would improve the State Conference immeasurably if there were a simple, open ballot for members from each electorate for delegates to Conference.
Do you support the direct election of State Conference delegates by the members in their electorate?
4. Reform of policy making processes
The current policy process involves little interaction between branch members, the Shadow Cabinet and experts. The State Policy Forum is barely relevant, having been replaced by the old Committees as the gatekeepers of which motions are adopted by reports to the Conference. In reality, the leader's office and senior Shadow Ministers have very centralised control over policy. A genuinely open policy process would draw on the great strengths and expertise of the members and supporters of the party. There are many models for how we could do this better.
Will you support a review and restructure of how the Party develops policy?
5. Half of Admin Committee to be elected by members, as per the Rudd Reforms
The Rudd Reforms, which have led to the election of State and Federal leaders and the reform of Party rules, stated that the Administrative Committee should consist of 50% rank and file members. The implementation of this has been cynically manipulated. Instead of electing half the Admin committee by the membership, the State Conference selects some members of the Admin Committee who aren't union officials. The Admin Committee is the governing body for the Party between Conferences, it must work well and be representative of the membership.
Will you support the reform of the Administrative Committee to honour the intention of the Rudd intervention, and ensure that 50% of the positions are directly elected by the party membership?
These reforms should be just the beginning of an all-out, well-resourced campaign to increase the Party membership in the state, so as to have an active Labor Party member for - at least - every one hundred voters. This would give us the ability to counter the lies and fake news of our opponents, their cashed-up donors and the undue influence of their accomplices in the media.
The many reviews and inquiries into the performance of our Party have come back consistently with the same conclusions. We are a small Party getting smaller. with fewer members now than in 1980. We are an old Party getting older. We are a Party that does not adequately reflect the makeup of our society. It is said we are the least democratic social democratic party in the world.
If nothing else, self-preservation should motivate the Party to make these changes. We are too small. The Party is not on a sustainable footing - we are dangerously vulnerable to changes in electoral funding laws. The Party does not garner sufficient resources from its current members and affiliated unions to run campaigns. It relies more on state funding than any other source for State election campaigns, and relies on taxpayer money for much of our administration.
We are not winning elections, and we are not changing the course of this country. In order to do so, we must not just redouble our efforts to connect with voters who currently do not trust us with their votes. We must be the best possible party we can be. The above proposals are not radical, and would not change our fundamental relationship with our affiliated unions, but they would give members good reasons to get involved, stay involved and contribute to the Australian Labor Party. Above all they will help us have the best possible candidates, policies and officials so that we can win election and change this state and our country for the better.
We look forward to your reply.