Reform of America Act
12
people have signed this petition.
Add your name now!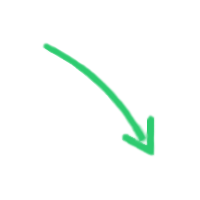 12

people

have signed.

Add your voice!
Maxine K.
signed just now
Adam B.
signed just now
We want our country back. We want stability where for the past ten years it has failed. Our government has sat blindly by supporting other causes than the causes that sit at their front doors, in their neighborhoods and with their own families. Our country was founded on the ideals of opportunity but opportunity has lost it's way. We watch our veterans live under bridges while we ship millions of dollars to other countries. We let our children starve while we feed other children in third world countries. We have lost our priorities. Americans are paying the price!

1) Stop making cuts to medicare, medicaid and public services meant for the citizens that qualify. Make the cuts where it counts. Start at the federal level.


Cap ALL federal jobs income. This means the Senate, Congress, the House and yes, even presidential and vice-presidential positions. None of these positions can make more than 50 thousand dollars per year.
Make all elections where each candidate is allowed X number of hours on the television for ad campaigning. Those hours are Free hours...give the television companies a bonus for giving those hours.

Politicians who put money into their campaign good for you but it can NOT be from lobbyists or corporations. If you're a lobbyist or corporation and you contribute to ANY political campaign, you're charged with felony level bribery of a federal employee.

Make the politicians have to save for their campaigns.

Reduce the retirement of the Ex-Presidents. They are retired, their income should be equal to, not greater than, any other retired person in the United States.
2) Wipe out ALL debt. This doesn't mean just certain bills. If it's a debt, wipe it all out for every American citizen. This is a one time grace from the United States. After this one time bail out, if you do not pay your bills, it is on your credit and it's your responsibility. So much of the debt right now is due to an economy that is failing. We've bailed out the corporations, now it is the American's turn. How can we expect debts to be paid if the economy is failing as much as our citizens?

3) Abolish the IRS, save tax dollars and just charge ONE tax...a consumption Tax! STOP double taxing our incomes!!!


Charge an Out of Country tax to the corporations that outsource their work to other countries. Make it a heavy tax...30% of the annual income of the corporation. Give bonuses to the corporations that hire United States Citizens as employees.
Tighten employment laws where if you work for them and not a US citizen you still pay the consumption tax...it's taken out immediately. Pay under the table...I dare you...it's a felony and you pay 50 grand per illegal pay you give.
Make the consumption tax one flat tax across the board...17%. Doesn't matter if you're a corporation or employee. Do away with the tax shelters. All consumption tax is paid BEFORE such shelters are used.
Do away with the State and city taxes that create a double taxation of our incomes! One income...One tax!
4) Cap the insurance companies. Do away with pre-existing condition clauses and declare such an act as discrimination. EVERY job must provide insurance. Make the doctors and hospitals live up to their career and enforce government mandated free clinics that all doctors and hospitals MUST participate in order to keep their licenses for those that do not have incomes.

5) Cap the Universities that offer college education. Education in the United States should be a right, not a privilege. For those colleges that join a commission to provide free college education to the United States proven citizen, they receive special funding from the Government. This does away with the need for student loans that never get paid back.

6) STOP sending money to countries for aid until our country is in the black again. Stop supporting countries that can never pay back what we send them. Invest instead in our own people. Before sending 12 million or more to a country for their woes, put 12 million into creating jobs for Americans, educating our children, feeding our families.


With this kind of mindset we can reform our country. It takes every person to do their part, not just the poor and not just the working class. Everyone has a responsibility to this country and to their fellow man. Greed, power, and selfishness will only break this country more. Let's send this message to our Legislatures, Senators, and more! It's time we take back our country and start looking out for each other.
Sponsor
Reform America Act
Links