supporting Latina/o studies at UT Austin
341
signers.
Add your name now!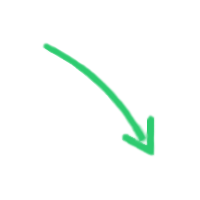 341

signers.

Almost there!

Add your voice!
Maxine K.
signed just now
Adam B.
signed just now
April 23, 2015
William Powers, Jr.
President
The University of Texas at Austin
PO Box T
Austin, Texas 78713
Gregory L. Fenves
Executive Vice President and Provost
The University of Texas at Austin
110 Inner Campus Drive STOP G1000
Austin, Texas 78712-1701
Dear President Powers and Executive Vice President and Provost Fenves,
We, the undersigned, write to you as alumni of the University of Texas at Austin and as interested parties to express our deep concern over the recent news that the Department of Mexican American and Latino Studies (MALS) and the Center for Mexican American Studies (CMAS) awarded its inaugural Latino leadership award to Texas Land Commissioner George P. Bush.
We write, however, not only to express our astonishment over the conferral of this award on a person who has no demonstrable record of leadership with respect to Latina/o issues and communities, but also because we see this action as reflecting poorly on the governance of the department and center. As alumni of the University of Texas, we see ourselves as doubly invested in the flourishing of the university and, especially, the development of Latina/o studies as an area of research, teaching, and community engagement.
We celebrate the creation of the Department of Mexican American and Latino Studies, especially considering that UT has one of the largest number of Latina/o faculty in the country and that the state of Texas has the second largest Latina/o population in the nation. But we also note that UT has been instrumental in shaping the field of Latina/o studies for many years before this latest achievement, producing scholars who have gone on to work at colleges and universities across the country. For this reason, the Center for Mexican American Studies has loomed large in its influence over the field, as the many non-alumni signatories to this letter attest.
We must also emphasize that the success of Latina/o studies at UT — and across the nation — was made possible in many ways precisely because of the support from the local and regional Latina/o community. The Latina/o community is invested in UT because it is the university that produces many of its future leaders — teachers, activists, social workers, doctors, lawyers, business leaders, and politicians.
Thus, we were baffled when MALS and CMAS selected George P. Bush as the inaugural recipient of the Latino Leadership Award. Even more suspect is that neither MALS nor CMAS has posted any information on their websites regarding the award criteria or even an announcement of Mr. Bush having received the award. The only information available quotes MALS Chair Guidotti-Hernández as stating that the award recognizes a "trailblazer in Latino leadership today" (Daily Texan Online, 1 April 2015). That Mr. Bush can be described as a "trailblazer" of the Latino community is dubious at best. He may well be an emerging leader in some political circles, but he has no track record whatsoever compared to the innumerable Texan Latinas/os with years of service to UT and the broader Latina/o community.
We understand that neither Prof. Guidotti-Hernández nor Perez consulted with faculty affiliated with MALS and CMAS in developing the criteria or selecting the recipient of the award. Likewise, given that there was no advanced publicity and that MALS and CMAS have virtually erased the award from their websites, we can only surmise that the award was given for politically self-serving reasons of the MALS chair and CMAS director to buttress Mr. Bush's electoral aspirations. Such actions betray the most fundamental best practices of transparency, accountability, and consultation of university administrators.
We find Professors Guidotti-Hernández and Perez's arbitrary actions to be as egregious as the selection of George P. Bush as the recipient of the inaugural Latina/o Leadership Award. We have long considered being alumni of UT and CMAS to be a badge of honor. We now feel deeply betrayed by the decisions and process pertaining to this leadership award, which seems no more than an attempt to sell our reputation as a leading center for knowledge production on Latina/o communities to the highest bidder. The awarding of this honor to Mr. Bush has diminished the prestige of MALS, CMAS, and the production of Latina/o scholarship at UT, and it taints the institution as a whole.
In order to restore the public's faith in MALS and CMAS, we call for the University of Texas at Austin administration:
1) to immediately remove Professors Guidotti-Hernández and Perez as chair of MALS and director of CMAS, respectively;
2) to take the necessary measures to ensure that MALS and CMAS are properly and effectively administered;
3) to conduct a national search for a chair of MALS and begin the vetting process for a new director of CMAS;
4) to reconstitute the Community Advisory Council to CMAS, one that is inclusive of local leaders and alumni;
5) to insure that MALS and CMAS are operated under the best practices ideals of transparency and accountability by reinstating the MALS Executive Committee, MALS Affiliated Faculty Committee, and CMAS Advisory Committee; and,
6) to publicly announce the criteria for the Latina/o Leadership Award that honors the long legacy of Latina/o studies and activism at UT as well as in the greater Latina/o community.
President Powers and Provost Fenves, we urge you to take immediate action on these demands. However much our affinity with the University of Texas at Austin has meant to us in the past, as alumni, as Latina/o studies scholars, and as members of the Latina/o community at large, we will no longer defend, promote, or support the University of Texas in word or as financial donors until decisive action is taken to correct this debacle and ensure that it is not repeated in the future. In the interim, we will make our concerns known to other Latina/o UT alumni in an effort to make MALS and CMAS more accountable to the public well-being of our community.
Sincerely,

Raúl Coronado
BA 1994
Associate Professor, UC Berkeley
María E. Cotera
BA 1986; MA 1994
Associate Professor, University of Michigan
Louis G. Mendoza
MA 1990; PhD 1994
Professor and Director, School of Humanities, Arts, and Cultural Studies
Arizona State University
Sandra K. Soto
BA 1992; PhD 2001
Associate Professor, University of Arizona
Deborah R. Vargas
BS 1988; BA 1990
Associate Professor, UC Riverside
cc: Randy Diehl, Dean of Liberal Arts
cc: Richard R. Flores, Senior Associate Dean for Academic Affairs, College of Liberal Arts
cc: Nicole Guidotti-Hernández, Chair, Department of Mexican American and Latino Studies
cc: Domino R. Perez, Director, Center for Mexican American Studies
cc: Affiliated Faculty, Department of Mexican American and Latino Studies and Center for Mexican American Studies