No Cabaret License for Reflections on Gottingen
106
people have signed this petition.
Add your name now!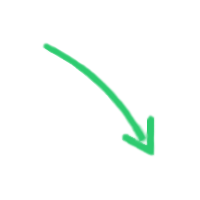 106

people

have signed.

Add your voice!
Maxine K.
signed just now
Adam B.
signed just now






To maintain the integrity of the surrounding areas we ask you support this petition to reject the application for a 'Cabaret License' to Reflections which would see it being relocated to 2037 Gottingen (recently the Paragon) from Sackville St. If this license is granted, the surrounding area (which are now highly developed residential areas) will be subjected to late night noise from music and loud clientele up to 4 AM and beyond. The long wait for taxis at the end of the night will have more people waiting outside disturbing the residents just across the street. Because of the few streets that lead to this Gottingen location the amount of people 'funneling' through here will be loud and potentially destructive.

Fact: once all the remaining 2AM bars are closed, everybody seeking to continue their late night festivities will always venture to the Cabarets, i.e. The Palace or Reflections(Sackville St). So even if it seems quiet up to 2 AM it won't be right after. Fact: Gottingen Street, Falkland Street, and the Brickyard areas are major funneling zones for walking traffic, as noticed when the Paragon was open. The latter 2 are solely residential areas and have been victims to broken bottles, garbage, public urination and other mischievous activities occuring from passersbys leading to or from the bar. The most intoxicated and raucous goers are the 2-4 AM people.

Fact: The loud music from the Paragon, when it was open, was very disturbing and can be easily heard at Falkland St Condos and beyond. I'm not sure if we could handle the music until 3:30 AM.

Fact: HPD will be notified more frequently about noise complaints and illegal activities; hence, increased taxpayer costs.

Lastly, as a property owner, the land values in the surrounding areas will depreciate as it will be seen as an area with compromised living standards. Up to now, the area has been progressively getting cleaned up, invigorated by residential development and new smaller local businesses; lets keep the momentum going. There is not a positive reason for this Cabaret to establish itself here due to the extreme business hours and high volume of people potentially frequenting it. Lets keep the Cabarets downtown, together, where there are less people to disturb and everybody can be happy.





Please sign up below(need both first & last name to be official, no initials or anonymous will be accepted) and, better yet, see official instructions above to voice your displeasure. Emails will not be shared.




Deadline is Nov 23rd and the Public Hearing is Nov 29th

Thank You and hope to see you there! This is the only chance you have to voice your concerns.



Links