REFERENDUM – NO to MCC-SOFA-ACSA
29
people have signed this petition.
Add your name now!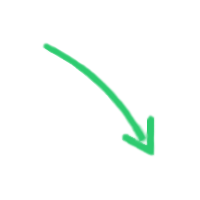 29

people

have signed.

Add your voice!
Maxine K.
signed just now
Adam B.
signed just now
Article 3 of Sri Lanka's Constitution declares that "in the Republic of Sri Lanka,sovereignty is in the people and is inalienable.
The People are the heart of the Constitution from which a Government gets the power to run the country.
Sovereignty cannot be removed from the People. It is the People who give governance of a country in Trust to the People's representatives who constitute the 3 Pillars outlined in Article 4 – The Executive, The Legislative & The Judiciary.
Article 1,2,3,6,7,8,9,10,11 are strengthened by Article 83 that any provision of law which seeks to remove(alienate) the inalienable sovereignty of the people without asking them (via Referendum) is violating the Constitution & the Trust of the People.
Any amendments to the Constitution must seek the People's approval. Article 3 is entrenched by Article 83 solidifying the need for the consent of the People at a referendum.
If the People (Article 3) has vested their sovereign power in trust to the President & Parliament (Article 4) they are bound to seek permission from the People before they make any changes to the Constitution that affects the sovereignty of Sri Lanka.
The previous government has ventured into agreements in secret with the USA that which has engaged in unilateral wars of aggression, military occupation, interventions, threat of use of force, criminal blockades and sanctions against sovereign States in violation of the United Nations Charter and international law."
These agreements that even warrants constitutional change as well as administrative changes to the existing governing apparatus has been done in secret without consulting the People. No monetary "gift" has come previously with agreements, preconditions and lists of exemptions as well as demand to turn an agreement into domestic law by passing the agreement in Parliament.
This MCC Agreement has not even been translated to Sinhala or Tamil & distributed to the People for their opinion.
"We, the People of Sri Lanka, reject the three military agreements, MCC, SOFA, ACSA, unconditionally and in toto, as a threat to the sovereignty, independence, and territorial integrity of our country, and a threat to the peace and security of our region".
Not only are these agreements a concern for the People and the Country, there is also concern that the Asian continent will be impacted too.
As a nation historically famed for friendly relations with sovereign states, we do not wish to enter any agreements that threatens the peace & goodwill between nations as well as cause turmoil internally in Sri Lanka.
Signing this Referendum Petition is to place YOUR VOTE against MCC-SOFA-ACSA.