Investigate the Case of Maurice Mason
174
people have signed this petition.
Add your name now!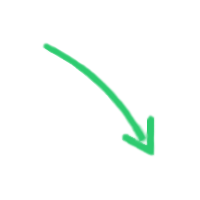 174

people

have signed.

Add your voice!
Maxine K.
signed just now
Adam B.
signed just now
Maurice Mason was found guilty and sentenced to die for the murder and rape of Robin Dennis. The conviction was based on circumstantial evidence. We would like a full investigation into this case before a man is executed who may be innocent. The victim, Robin Dennis was found clutching blonde hair which did not belong to Maurice Mason who is an African-American with nappy black hair. The victims husband Chris Dennis had long blonde hair. Why were no DNA tests performed on this hair And why has this vital piece of evidence been ignored On the exterior right door of Robin\'s car, a partial shoe impression was found. Another print was found near the centre of the dash. Chris Dennis\'s shoes were never examined. Maurice Mason\'s shoes were but the prints were not of sufficient quality to make definitive identification, nevertheless, the State relied on this evidence in closing argument. Maurice Mason was denied an independent expert witness. A black jacket belonging to Robin was also recovered from the shed. the coat was covered with mud and plant material, which appeared to be thistles and burs. None of Mason\'s clothing had thistles, burs, or mud, when it was sent for testing, it all came back clean. Shortly after Robin\'s disappearance, a friend of Chris Dennis observed that Chris\'s hands were bruised and banged up, when Chris visited his home. Chris said that he had beat the walls of his house, and that was how his hands became bruised. Maurice Mason had no bruising or damage to his hands at all. Panties were recovered from the trunk of Robin\'s car, this second pair of panties also had semen on them. No analysis of this semen was ever done. Mason\'s requests for expert analysis of this semen was denied. Mason\'s semen was found in Robin\'s panties when she was found. According to the State\'s expert, the location of the semen indicated that it must have been deposited while the panties were pulled up, indicating that Robin had the panties on after having sex, and was not killed immediately aterwards. When found, Robin\'s panties were pulled down to her ankles, with her jeans. There was no evidence of trauma to her genitalia, or any other evidence indicating that she had engaged in anything but consensual sex. Evidence demostrated that on the date of the murder, Robin\'s husband Chris Dennis threatened to kill Robin. Maurice Mason attempted to introduce evidence that Chris had murdered his wife, including evidence of past violence, including the person Chris had beaten and left in a field to die, and that one year prior to the trial, Chris had attacked his ex-wife\'s boyfriend with a machete, causing severe injuries, and had also beaten his ex-wife when they were married. The court excluded the evidence. Mr. Mason has was sent a copy of the Coroner\'s report on the death of Mrs. Dennis, which he had not previously seen, of which he has sent me a photocopy. The report states that the date of death was February 13th, at which time Mr. Mason was in jail on a parole violation. Robin Dennis went missing on February 8th 1993, and Maurice Mason was picked up for questioning and subsequently arrested and jailed for a parole violation on February 12th. According to the Coroner\'s Report Robin Dennis was not killed until the next day February 13th, at which time Mr. Mason was still in jail, and clearly could not have committed the murder. We would like this case investigated and also Chris Dennis to be investigated.
Sponsor
The Maurice Mason Campaign is looking for the truth to come out about the murder of Robin Dennis. We believe that Maurice Mason has been wrongfully convicted.
Links
http://caselaw.lp.findlaw.com/cgi-bin/getcase.plcourt=6th&navby=case&no=03a0042p http://reesescampaign.proboards99.com/ Maurice Mason: Victim of Circumstance