Reduce the Proposed 4.5% Wayland School Budget Increase
81
signers.
Add your name now!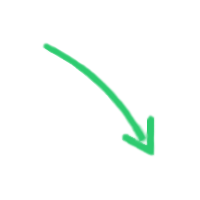 81

signers.

Almost there!

Add your voice!
Maxine K.
signed just now
Adam B.
signed just now
BACKGROUND TO THE PETITION:
The Wayland School Committee has said they have not heard significant citizen concern that their proposed 4.5% budget increase for the new tax year (FY2016) is too high. School spending and associated costs account for over 70% of the Town's total budget, yet the School Committee continues to exceed the Finance Committee's budget guidelines.
The increase for these most recent two years is 10.8%, even though enrollments over the past 10 years have dropped 9.4%.
Wayland citizens who are deeply concerned about runaway spending, poor fiscal controls, and the lack of comprehensive, long-term planning for how our tax dollars are spent, are circulating a petition to the School Committee, Finance Committee and Selectmen to register our discontent.
We believe increases in the School budget can be mitigated WITHOUT reducing services, and our petition urges the School Committee to hear our concerns and find better ways to manage the School Department budget.

If you'd like to show your concern and help control spending and tax increases without cutting services, please sign this petition and send this link to others you know who support this message. See Petition Text below....
PETITION TEXT:
I do not support the proposed 4.5% increase in the FY16 school budget, on top of this year's 6.1% increase. Both exceed the Finance Committee's guidelines. They represent an actual 10.8% increase over these two years, which is unsustainable for many taxpayers. Furthermore, student enrollment is down 9.4% in the last 10 years yet these inordinate increases continue.
I therefore respectfully request that:
• any increase in the school budget to cover contractual, state-mandated and other existing obligations be offset by other cost reductions and/or new revenues to the extent possible, without reducing current services;
• any newly planned positions be considered only if other positions are reduced accordingly;
• the School Committee provide the public with a sustainable five-year budget plan, as requested by the Wayland Finance Director.