ReDeMod UKStubbs again.
66
people have signed this petition.
Add your name now!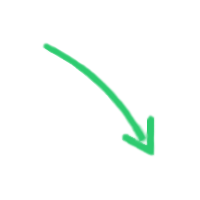 66

people

have signed.

Add your voice!
Maxine K.
signed just now
Adam B.
signed just now
Attention all. I call upon you now as citizens of the net to help bring down a tyranny the likes of which we have never seen. The blatant abuse of power we have witnessed has necessitated we meet together once more to stop the great injustices from occurring. Many have been affected and no one is safe from this empowered upstart.
UKStubbs needs to be demodded. Give pause and listen. This is no frivolous "ive been banned let me get even herpderp" revenge situation, but a true and present danger to the safety and enjoyment of Destiny's chat. Allow me to elucidate some examples of why he should be banned.
He is not ready to be a mod. MisterSparkles, a senior Mod of the channel, said,"he is a little rough around the edges." A valid point, maybe some day Stubbs would make a good mod, but not yet. His immaturity overshadows any shining attributes he may have, and brings darkness to the chat.
Another testimony, this time from a fellow stream watcher, said,"he has no control he just does whatever he wants." A Mod's duty is to uphold the integrity of Steven's chat and protect it from spammers, pedophiles, and the like; not to permaban anyone who disagrees with their opinion as Stubbs has been known to do.
Now if Ukstubbs is abusing his power as a mod, it it follows that we should remove his mod status. The precedent set by the case of BasilForeSkin vs. the Stream was that 250 signatures gathered in a short amount of time would result in the demodding of a person.
We reached 263 signatures last time, but it was deemed by Steven that we took too long in reaching them and we were given no chance to appeal his ruling. However, the combined crimes of UKstubbs leave us with no other alternative than to try again to remove this miscreant from his position of power.
UKStubbs must be punished for his transgressions and be removed from his position as a Moderator in Steven's chat.