Red goSupermodel!/Save goSupermodel!
58
people have signed this petition.
Add your name now!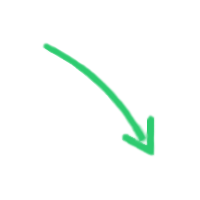 58

people

have signed.

Add your voice!
Maxine K.
signed just now
Adam B.
signed just now
Dansk:
GoSupermodel er en fantastisk hjemmeside for piger af alle aldre. Man kan få lov til at være kreativ, snakke med andre piger (af og til drenge), customize sin avatar (model) og i det hele taget bare have det hyggeligt. Dog har watAgame (skaberne) besluttet sig for efterhånden at sige farvel...
Vi er derfor en masse modeller der er kede af det, og ikke ønsker at siden skal forsvinde. Det er ekstremt hyggeligt derinde, og det ville være virkelig sørgeligt at miste det. Vi elsker siden, og vi vil ikke miste den.
Problemet er, at der ikke er særlig mange der kommer derinde længere. Vi plejede at være 1000 online ad gangen, og nu er vi desværre nede på max 500 ad gangen. Samtidig har watAgame en anden side, som lidt er som "Facebook for børn". Denne side hedder Momio, og det er der de putter alle deres penge ind. Selv de penge de får fra at have goSupermodel. Et af problemerne med Momio er at der er aldersgrænse. Hvis du er 18 eller ældre, er du ikke særlig ønsker derinde, og får kun lov til at være der hvis du enten ikke laver nogen ballade overhovedet eller bliver moderator. GoSupermodel har ingen aldersgrænse, hvilket er hvad der er med til at gøre det så fedt. Det er folk af alle aldre, og du kan få perspektiv i livet, både fra ældre og yngre folk.
Derfor har watAgame besluttet sig for at skrue ned for os. De har tænkt sig at fjerne mange af featuresne, ikke bruge flere penge på det og ikke finde på nye ting at putte derind. Dette kunne godt tyde på at de måske snart kunne finde på at lukke siden.
Vi ønsker meget lidt at dette skal ske, og vil derfor samle underskrifter for at vise hvor mange der gerne vil bevare siden. Mange piger bruger denne side som et frirum fordi at folk bare bliver accepteret. Folk dømmer ikke, og du kan være lige hvem du er.
Hjælp os med at redde vores elskede side!

English:
GoSuperodel is an amazing site for girls of all ages. You get to be creative, talk to other girls (and sometimes boys), customize an avatar (model) and overall just have a good time. Unfortunately, watAgame (the creators) has decided to slowly say goodbye…
Because of this, we're now a lot of sad models that don't wishes for the site to disappear. It's extremely fun and cozy on there; at it would be very sad to lose it. We love the site, and don't want to lose it.
The problem is that not many come online anymore. We used to be 1000 online at a time, and now we're unfortunately down to 500 at max at once. At the same time, watAgame has another site, often described as "Facebook for kids". This site is known as Momio, and that's where all the money goes now. Even the money they get from goSupermodel. One of the problems with Momio is, that there's an age limit. If you're 18 or older, you're not wanted on the site, and is only allowed on there if you make no trouble at all or become a moderator. GoSupermodel doesn't have an age limit, which is part of what makes it so great. There are a lot of people of different age, and you can easily get things put in perspective, both from older and younger people.
These are just a few of the reasons watAgame has decided to slowly turn down goSupermodel. They plan on removing a lot of the features, not use any more money on it and no longer add things. This could be signs of them planning to completely close us.
We would hate for this to happen, and are therefore collecting signatures to keep the site running. A lot of girls use this site to express themselves and as a free space where they can be whoever they want. People don't judge on there and there's room for everyone.
Help us save our beloved site!