Reconsideration of Pilot Commander
10
people have signed this petition.
Add your name now!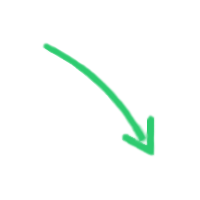 10

people

have signed.

Add your voice!
Maxine K.
signed just now
Adam B.
signed just now
Recently, in Navy Pilots a new Commander has been selected. Troopers went through a light test and we have now received a new Commander. This new Commander goes by the name of CC-7842 Warthog or "Splonter".
As a group, us Pilots (excluding Splonter) would like RMC/Navy to reconsider the choice of making Splonter the Pilot's Commanding officer. CT-4994 "Wingnut" has been a Pilot for around a month now, while also being the most active member as he has been on for nearly all events as the only Pilot.
I personally (CT-1502 "Stinger") have not been promoted in 3 weeks and I'm pretty sure my Commander does not know that, as the only involvement that he has had with Pilots is when he was apart of the Wolfpack regiment and he made an attachment to a LAAT which is a military weapon made for, and by Wolfpack which he is not apart of anymore and he wants to bring it to Pilots most likely without asking Wolfpack for permission.
Another reason why we believe Splonter does not deserve the role of Pilot Commander is We believe that it is a different task to become a commanding officer of a naval regiment compared to a military regiment. Splonter in this case has no experience in navy commands, he may know Navy, but has not had drills and training with them. He also has no major flying experience compared to CT-4994 'wingnut'. We would like to know the exact details as to why Splonter, who has to full recognition and experience within navy, let alone pilots, was chosen to lead us when he doesn't fully know members within the regiment and what their requirements are. However CT-4994 understands all member within pilots and their needs. CT-4994 is highly active with him being the only active pilot on most days in events too. We also believe that the fact the Splonter is a Senior Event Master, we think that that played a part of him getting the role. (We also don't see how someone who is 2nd Lieutenant and Senior Event Master really needs this role).
Plus his name does not fit into lore character it should be CC-2237 Odd Ball (his is CC-7842 Warthog) we feel that to keep the regiment alive, we must sustain lore characters within it. (most pilots except white james and riddle are lore characters). With previous high ranking pilots being lore characters and the new commander not being one, we feel that it has made the regiment lose its consistency of RP.
Another argument on why Splonter should not be Commander is that he has a bad reputation in Pilots because of the following:
Wolfpack have also abused the rules of PL's in the past. We believe during previous events that they have made their own LAAT and gone flying without PL's. We believe that there may only be one person in WP who has a PL (which is not our new commander, yet he was one of those who flew the LAAT), but not all of them do, yet they have been seen flying a LAAT without PL's. We feel that they (Splonter included) have learnt basic fundamentals by flying in events. (which is why we believe Splonter understands these basic flying routines, and perhaps is the reason as to why he was chosen.) However we do not feel that it is fully satisfied as to the reason for him being chosen as commander.
Our Final Argument is that Splonter is a senior event master, which means when an event is going that he is running, he must be on charge of it. He can not be doing two roles at once. which leads the point that we will still have no commander in place during an event, meaning that he will only be commanding us when we are on-ship(which is only the basic part of being a commander of pilots.) Again, we think it would be very hard to handle EM and Commander at the same during an event because if an event is on we would not have a Commander, and he will not be leading us in battle when we most need it (destroying the whole point of us having a commander). Also he may give away what the event is about or what is going to happen, we don't want an unfair advantage.
Plus we have no details as to why he was given the role. All we know is that he is our new commander, but we do not know how well he did in his test, why he was chosen compared to the other candidates, and how well he believes the regiment should be run (including that he hasnt asked the regiment on their thoughts, which we believe as pilots is needed to be a leader.)
These reasons above show why a re-consideration needs to be made. If you read the whole thing, mad props to you
-CT-1502 "Stinger" (and others)