Reconsider NPSD Cell Phone Ban
123
people have signed this petition.
Add your name now!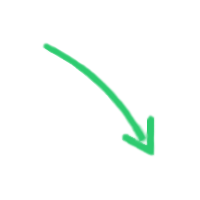 123

people

have signed.

Add your voice!
Maxine K.
signed just now
Adam B.
signed just now
The North Penn School District recently announced the ban of cell phone use during the entirety of the school day. Students of all three North Penn School District middle schools want their phone privileges back for the 2018-2019 school year and the following years.
Students should be allowed to have their phones before school starts or before class (such as in homeroom), during lunch, and during Penn Time. They should be allowed to have their phones on them if they choose. At the very least. we should be allowed to use our phones during lunch.
Cell phones provide benefits for many students. They help students with social anxiety, they help students study, and they help students avoid drama. Listening to music reduces stress and increases focus. More than one out of three middle school students report they are using smartphones (39%) and tablets (31%) to do homework. (TRU study from the Verizon foundation) Some applications use cognitive activity to reduce anxiety and manage stress, which in some cases can be just as effective as therapy.
Cyberbullying

The school district reported that cyberbullying has been increased with cell phones being allowed. However, students believe that ridding of our cell phone privileges will not reduce cyberbullying, because most of this reported bullying happens outside of school. Instead of not allowing cell phones in school, we should work on better anti-bullying programs as well as faster and better action when bullying is reported to the school counselors and school psychologists should be reachable and engaged in the bullying epidemic.
Cell phones in the classroom

The school district also reported that cell phones act as a distraction in the classroom. However, previously, teachers of their classrooms were in charge of their own cell phone policy. Some classes allowed them and others did not. If teachers did not allow them, students would have them put away depending on their teacher's instructions and policy. We cannot take away cell phone priviliges for all students due to a few students not cooperating. There is going to be disrespectful students no matter what, and taking away cell phones will not reduce this. Students that want to learn will cooperate and listen, and those that do not will face consequences. We cannot stop this by taking away cell phones from those who actually benefit by having them.
Chromebooks and earbuds

Chromebooks were distributed to every student. However, in cases that students need repair or chargers, the IMC does not always grant loaners. This is a situation that happened very frequently by the end of the 2017-2018 school year in Pennfield and students used their phones instead. This is yet another reason phones would cause more good than harm in the classroom.
Earbuds were reported to be a distraction in case of an emergency but banning cell phones will not reduce this risk because students still use earbuds for their chromebooks all the time in the classroom. Students also use their earbuds in their music classes. When earbuds are not allowed in the classroom, such as when students are not using them, the teacher asks the student to take them out and put them away. This counterclaim goes back to the last point, we cannot take away something from everybody because of a few students who do not cooperate.
Music

Music has been proven to improve study and reduce stress. Taking away our access to earbuds and our phones will prevent us from using these tools which can increase stress. When we are given free-time to do our work in class or in Penn Time, it can sometimes get loud in the classroom. Music can help students focus on their work, and the Chromebook give limited access to music, which is why students will need their phones to do this, because everybody prefers different music that may not be available on the Chromebooks. If students are working on a project in class, and do not have room for their Chromebooks on the table or desk, their phones can fit into their pockets while they listen to music silently, not disturbing anyone or taking up anyone else's space.
Penn Time

Students may not always have something to do during Penn Time, which can lead to boredom and they may distract other students who have work to do, just to find something to do themselves. Having their cell phones gives them something to do silently, without distracting anyone. Chromebooks have limited access to a lot of sites, so they use their phones instead.
Anxiety and other mental disorders

The school board does not fully understand the world teenagers live in today. Teenagers are anxious, overworked, and don't get the help we need. Taking away our cell phones is going to increase these problems. Students will be not only annoyed, which can lead to conflict, but those who suffer from anxiety disorders will be very anxious during the school day, which can lead to people skipping because of anxiety. Social anxiety affects people in different ways. In a school setting, some students may be afraid to meet new people, and like to stick to a small group of friends. Some students may feel as though others are watching them and judging them. This is what anxiety does to some people. Having a phone to hide behind can reduce this anxiety. Anxious students cannot focus on their work. Students with anxiety need their phones to cope with the ups and downs of their mental disorder(s). They may also be scared to leave their phones in their lockers, in case of possible theft. If they have them on them, they can reduce this fear. A less anxious student leads to a happier student who can enjoy school and pay attention. According to a study conducted in 2005, Sonja Lyubomirsky, Laura King, and Ed Diener found that happiness causes success. Therefore if we keep students, grades k-12, happy they will be more willing to learn, more productive, and more likely to succeed. (Kwikboost)
Study tools

Students can use their phones to study from during the free-time they have at lunch or in Penn Time. In a situation where a student's Chromebook is not charged or doesn't fit at their lunch tables with their food, students can study from their phones because they are lightweight and do not take up any space at the lunch tables.
Social Media

Social Media brings students together and helps them make friends and build relationships. During lunch time students can talk to each other and add each other on social media, where they can learn about each other's likes and dislikes, and keep in contact with each other out of school, incase we need to know something about a mutual class. The availability of cell phones allows students to have higher socila interaction and removes the need to move lunch tables.
Double standard

Teachers, guidance counselors, and staff use their cell phones during the school day which creates a double standard. If teachers are allowed to be on them, students should be too. By preventing students from using their phones when teachers do, it spreads the wrong message that one person is better or bigger than another, which can lead to students feeling small and insecure in the classroom.
WEB program

The WEB (Where Everybody Belongs) Program is coming to Pennfield in the 2018-2019 school year. One of our ideas was that we could connect on social media and texting apps, so that the 7th grade class of 2024 could text us any questions during the school year as we mentor them. The teachers who run this program text students on Remind 101. Students will not be able to send or respond to anything by taking away cell phone access. Social Media is a big part of this program and taking away our access to cell phones, is going to derail the whole thing before it even begins.
Intruders or school shootings

In cases of intruders, students would be able to text their parents and loved ones to let them know and tell people if they are safe or not. They help people communicate in so many ways, and in this situation, cell phones could save someone's life. Spoken from a first responder: "You are the first line of defense and the only hope anyone in a medical emergency has. You can not wait around, you must take action and we cannot do that without being prepared and armed with our basic technology, like cell phones."
More benefits

66% of students are not allowed to use a tablet for learning purposes in the classroom, and 88% are not allowed to use a phone. (Verizon TRU Study)
Students say using mobile devices like tablets makes them want to learn more.
A significant opportunity appears to exist for middle schools to more deeply engage students by increasing their use of mobile devices in the classroom.
Story from a student to remain anonymous: "I had plenty of issues with bullying and I know more than most about what it does to other kids. I was diagnosed with Generalized Anxiety Disorder, Social Anxiety, and Major Depressive Disorder upon my arrival to a mental health facility after attempting suicide. I remember losing hope and giving up, but honestly I found hope within my phone. The feeling of isolation and sadness went away when I finally found this way to communicate with my friends. I used apps to help my anxiety. I know this new rule comes from behavior from some of the students using cell phones, but I am afraid without it, I wouldn't be here surrounded by all these supportive new friends. I wouldn't still be here because that phone gave me a way to talk to my therapist during anxiety attacks and talk to my parents in privacy. No one wants to hyperventilate and go in front of the office staff. We just want to run away and text our parents. I rather see students being able to talk to parents rather than be scared to talk to staff, just like I was during my depression. I wouldn't be here without that phone."