Reconciliation for Cote d'Ivoire
23
people have signed this petition.
Add your name now!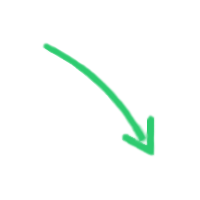 23

people

have signed.

Add your voice!
Maxine K.
signed just now
Adam B.
signed just now
CÔTE D'IVOIRE // IVORY COAST
PRESIDENTIAL CONFLICT
Dear ,
Thank you for your attention to my plea for Côte d'Ivoire.
There is a severe humanitarian crisis underway in Côte d'Ivoire. Murders, rapes, and imprisonments have continued since their President's capture on April 11, 2011. It is important that the United States and the international community continue to support efforts to forge peace and stability. Efforts for peace and stability can only come by the exile of the Gbagbos and cabinet members, as well as the trying and investigation of Ouattara's crimes. All parties believe (including international community) that both sides should be tried—yet only Gbagbo and his government have been captured and imprisoned, while Ouattara was instead inaugurated and his "efforts to reconciliation" have failed. Ouattara has since been guest to our White House! I call this selective justice.
Furthermore, a video circulating online in late June shows Gbagbo's son, Michel, imprisoned in Bouna with other members of Gbagbo's cabinet, forced to do pushups while a rebel guard shouted at them (translated), "I'd rather you die in jail, every one of you."[1] This caused widespread fear for Ivoirians hoping for reconciliation; and appears to be only the tip of an iceberg of tortures going on in these prison camps. On July 22, 2011, Gbagbo was visited by the International Committee of the Red Cross (ICRC)[2] but no report was made of his condition. If the videos of Michel Gbagbo's imprisonment are any indication, we believe the lives of the President and First Lady are in danger. In the name of reconciliation, we demand the immediate release of the Gbagbo family including imprisoned cabinet members.
Regarding accountability, the atrocities have not only continued since Gbagbo's capture, but have also increased since his capture. This has been documented in several articles but mainly Amnesty International's reports [3], including the most recent from July 28, 2011. In a broader sense, regarding accountability, Côte d'Ivoire is sovereign; to whom are they to be accountable—France? As for the elections, they were not democratically held in light of all the fraud; so what is the standard for democratic governance? I appeal to you to uphold Côte d'Ivoire's Constitution and their sovereignty.

Realizing that your time is taken with the concern of our own difficulties here in the States—which we are following continuously as well—we are nonetheless compelled to cry out against the ongoing atrocities against the people of Côte d'Ivoire. Please read the latest report from Amnesty International [3] documenting the aforementioned atrocities and ongoing crisis.
Our personal knowledge and experience having been in Côte d'Ivoire and our continued close relationship with many there, press us to implore you to seriously consider the plight of the population and of the fraudulent election that took place with the approval, to our shame, of the United States and the U.N.

Please give your attention to our plea. We commend Senator Inhofe for his efforts to date in this matter and urge your joint participation. As the greatest country in the world, we want to see justice done and the beginning of the US integrity and honor restored in this African Nation by our standing for righteousness and freedom.
[1] "Video shows former Gbagbo aides humiliated in Ivory Coast Jail." Published 18 July 2011. Accessed 02 August 2011.
< http://observers.france24.com/content/20110718-video-shows-former-gbagbo-aides-humiliated-ivory-coast-jail-bouna >
[2] "Laurent Gbagbo and other detainees visited by ICRC." Published 22 July 2011. Accessed 02 August 2011. < http://www.icrc.org/eng/resources/documents/news-release/2011/cote-d-ivoire-news-2011-07-22.htm >
[3] "We Want to Go Home but We Can't" Côte d'Ivoire's Continuing Crisis of Displacement and Insecurity." Published 28 July 2011. Accessed 02 August 2011. English <http://www.amnesty.org/en/library/asset/AFR31/007/2011/en/1d18c667-4e96-4083-9761-80db41b415a0/afr310072011en.pdf >
French < http://www.amnesty.org/en/library/asset/AFR31/007/2011/en/cef94149-ede6-403a-b281-fd4807f38566/afr310072011fr.pdf >

Sponsor
www.ivorycoastpresident.com
Links