Recommendations for the Marble Mountain Development Corporation
148
people have signed this petition.
Add your name now!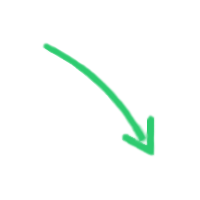 148

people

have signed.

Add your voice!
Maxine K.
signed just now
Adam B.
signed just now
The Marble Mountain Accountability Coalition (MMAC) was formed in early April 2014 by some season pass holders of Marble Mountain Resort, for the purpose of voicing concerns of Marble Customers to Management, Board of Directors, and the provincial Government regarding business decisions and accountability.
MMAC members' duty is to present the concerns of customers in a way that their ideas and considerations can be taken seriously and acted upon accordingly in order to maximize customer satisfaction at the resort. We feel it is in the best interest of those running the resort to seriously consider, and in turn, take measures to implement the recommendations of the MMAC. Through openness and communication with its customers, we believe Marble Mountain can quickly develop into the destination it is mandated to become.
This document contains questions and issues with operations and customer service at Marble Mountain, recommended by its customers resulting from the experiences of the 2013/2014 winter season, and information contained in the Marble Mountain Development Corporation Annual Report 2012/2013. Each question is answered with a recommendation from the MMAC. We feel our recommendations can be considered by the MMDC for measures to present in their 2013/2014 Annual Report, as their financial year ends on 30 April, 2014.
Also contained in this document are signatures of Marble Mountain Customers and members of the MMAC who believe these recommendations are in the best interest of Marble Mountain and its customers, and are suitable to be presented before management, the board of directors, and the Newfoundland and Labrador Department of Tourism, Culture, and Recreation.

Questions, Issues, Recommendations
Question
Is Marble Mountain Resort now a four season destination, and is the mandate to such end set forth in 1988, being satisfied?
Issues
o Sharp decrease in special events bookings specifically 37 events in 2011 to 22 events in 2013
o New initiatives such as summer-long barbecue have questionable potential for financial returns
o We are unsure of the total effective return to the resort on special bookings as profit margins are extremely low – 10%
Recommendations
Ø Review of special events bookings process and market pricing comparison
Ø Review or elimination of non-value-added initiatives
Ø Exclusivity contract for food and beverage provision to all catered events
Ø Open barbecue to tender, as private sector will determine viability
Question
Is the summertime potential being exploited with partnerships and grants to the private sector?
Issues
o Mandate expressly states "actively pursuing operators … occupy lands in the area for the following purposes: Summer activities and attractions"
o With the exception of Marble Zip Tours and brief involvement with ROAM the Rock we see no commitment to private sector partnerships and engagement
Recommendations
Ø Marketing department new directive to recruit and form partnerships with private sector tourism related enterprises e.g. kayaking, rafting, mountain biking, guided tours. Propose $200,000 grant.
Ø Public tender of consulting agency to determine strategy and/or viability of continued four season operations.
Question
Is terrain being adequately exploited to maximize skiable area at lowest possible cost?
Issues
o Vast medium/low density tree coverage over high quality skiable terrain
o Minimal trail development over the past decade, excepting Tuckamore Tangle and Ugly Stick runs and several short beginner/intermediate runs on lower slopes
o Lack of double diamond advanced terrain
Recommendations
Ø Form volunteer trail cutting committee willing to participate in summertime trail construction
Ø Increase appeal to advanced skill skiers and snowboarders in Eastern Canada using our amazing natural terrain to its full potential
The following are quotes from users regarding the development of skiable acreage:
Kevin Vincent: "I have rode[sic] on many of winter resorts and also have worked in the industry for many years. Marble has great skiable terrain. More glade runs would be great and but would not take too much effort to make it happen. Where MM lacks is in the terrain park. A proper terrain park should be built on undulating terrain with natural landing areas. The current park sits on a slope that was not being used for 10 + years. The area is not conducive to park building and maintaining. The proper location for a park would be to the riders left of the twister past the Tuckermore tangle the area has natural benches for takeoffs and landings."
Kaelam Power: "Again, tree runs. They exist already, just open them up a little more and patrol them."
Mark Coady: "Getting rid of alders on the sides of runs would allow ski and snow boarders to utilize the banks more. I myself like to surf the banks and having to dodge big old groups of alders makes it hard to find a rhythm."
Susan Galgay: "Everyone says more tree runs, could connect a bunch of established runs."
Donald Burden: "I'd love to see more challenging runs the likes of Boomerang and Autobahn."
Question

What is being done to increase the selection of healthy alternatives in the cafeteria and bar areas?
Issues
o From the season ended 2013 to the season ended 2014 we have seen a drop in the availability of healthy alternatives. Items such as quesadillas, wraps, and salads have all disappeared.
o High priced tuna or egg salad sandwiches
o Limited product available at the second upstairs bar
o Low priced fried food products
o Lack of healthy juices or smoothies
o Potato chips, chocolate bars and fried foods only available as après ski meal choices
o Food options seem to not be in line with Provincial Government's Active Recreation and Sport Strategy for promoting health & physical activity for children, youth, and families.
Recommendations
Ø Immediately implement a healthy choices menu including fresh fruit, sandwiches, salads, vegetarian & gluten free options
Ø Provide a more substantial après ski menu including such items as hummus and flatbread platter, bean dips, vegetable platter among others
Ø Address pricing issues bringing healthy options more in line with low quality and nutrient poor foods
Ø Consider Active Recreation and Sport Strategy when determining menu options
Ø Examine viability of publicly tendered restaurant space
Question
Are the daily hours of operation and season start and ending dates in line with customer demand?
Issues
o Season start and end dates is predetermined, despite suitable weather conditions for a possible "soft opening" or extended closing date.
o Days of common low volume of users (Monday-Wednesday), the hill and lodge remain open at full capacity.
o As daylight extends into spring, icy morning conditions are not desirable; however as sunlight warms the hill, conditions improve late into the day. Despite this, hours of operation see minimal change throughout the season.
Recommendations
Ø Soft opening date pending suitable weather and conditions in December
Ø Flexible closing date in accordance with union collective agreement and making full usage of skiable conditions into April. Proposed weekend only operation during late March and into April when weekday volumes are at their lowest.
Ø Review of skier volumes for Monday, Tuesday, Wednesday and cost benefit analysis.
Estimated Yearly Operational Variable Costs
$939,480
Estimated Daily Variable Costs
$11,319
Estimated daily Monday-Wed ticket sales*
$1,681
Proposed Monday-Wed daily savings
$9,638
*based on 75% of sales on Thursday Friday Saturday Sunday
These are rough estimates based on the information available in the 2013 annual report. We are not suggesting this be a season changing reform, but rather a way to save money during the slowest weeks of late February, March and into April.
Ø Another option is the closure of the Black Mariah chairlift during weekdays, saving 16 man hours per day and significant electrical and maintenance charges.
Ø As General Manager stresses lower skier volumes, we recommend looking at all cost savings options in an attempt to keep the resort operational for tourists and local users. We cannot afford to lose passholders due to dissatisfaction with season length.