Recognizing non-mainstream sports at Hilhi
167
people have signed this petition.
Add your name now!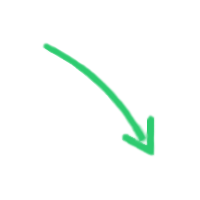 167

people

have signed.

Add your voice!
Maxine K.
signed just now
Adam B.
signed just now
To whom it may concern;
I am bringing to your attention an issue at Hillsboro High School that is very close to my heart, Water Polo, Lacrosse, and other club sports not being considered a sport counting towards an athlete's 3 sports to get their name on the 3 sport athlete board and if applicable, getting their 3 sport letterman patch. I speak about this not only for my benefit; but for the benefit of many athletes on my team who play Water Polo, and do Basketball, or Wrestling, or Swimming; and then Track and Field, Baseball, Softball, or Tennis. Or also, another sport that is not recognized at our school is lacrosse. These people work really hard and compete wearing their Spartan uniform but they aren't being recognized as 3 sport athletes, which is an incredible feat.
Also, if these sports will count towards being a 3 sport athlete it may encourage 2 sport athletes to play another sport to be a 3 sport athlete. For example, last year I decided to play Water Polo and do Track and Field (I was under the assumption that Water Polo counted toward an athlete's 3 sports). I then decided to join the swim team because I was only one sport away from being a 3 sport athlete which is something I have always dreamed of and I'm sure many others have too. Although I soon realized Water Polo didn't count towards the 3 sports, being a 3 sport athlete drove me to do swim team as I know it is the case for others. The entire point of that board is to encourage people to join more sports so why wouldn't we want to add more variety so people could find the sport that works for them and makes them feel like a part of the school.
One example of an incredible athlete that should be 3 sport athlete is Emma Ellis. She was the Water Polo captain, super fast swimmer, and incredible track athlete, she was a clear example of an athlete but because Water Polo is not considered a sport, she wasn't given the recognition she deserved. There are many more stories just like this including Lacrosse as well.
I know that OSAA is used at all of the Hillsboro schools and it is a good line separating clubs and sports because after you let one club become a sport who's to say that chess club won't come forward saying they want to be considered a sport? However; there are some flaws with this line. First of all, we are the only school in the school district that has a polo team so why should we have the same rules as the others schools when we are different than the other school? Second of all, Water Polo follows OSAA rules such as doing grade checks and not recruiting from other schools. Third of all, I checked into Water Polo getting recognized as a sport and the only reason OSAA doesn't recognize it as a sport because there has to be at least 50 schools that offer the sport but sadly there is only 44 in Oregon, not enough. Although there is not that many schools that offer this intense sport, I don't see why this should affect Hilhi Water Polo because we do offer it. Going with the only recognizing mainstream sports shows smaller sports that they don't matter and this doesn't protect sport minorities. Fourth of all, I don't know if you have ever been to a polo game but it is very intense and very physical. In 1900 the sport was added to the Olympics so why are we denying the sport hood of an Olympic event. Last of all, I have been emailing back and forth with Mr. Peter Webber, the executive director of OSAA, and he was telling me that when an activity has at least 50 schools offering it, that they then take the problem case by case which is exactly what I am asking that we do. (i even asked him about chess team and he said that would be an activity) If the association that we pattern ourselves after can take it case by case then I believe we can too.
I hope I have thoroughly explained why this line needs to be changed to recognize Water Polo and Lacrosse as a sport and how important it is to people because there are many athletes out there representing Hilhi that aren't being recognized for their hard work and dedication to sports. I believe our current rule about how only OSAA sports should be changed to taking a sports' request case by case based on the circumstances surrounding the sport.
Sincerely,
Shawna Ashley Ingram