Petition for the recognition and the legalization of the American Staffordshire Terrier dog breed
192
people have signed this petition.
Add your name now!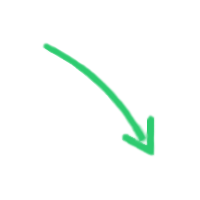 192

people

have signed.

Add your voice!
Maxine K.
signed just now
Adam B.
signed just now
The term pit bull is thrown around quite loosely to refer to a dog with a blocky head, compact muscular body and short fur. The breeds typically lumped under the pit bull umbrella are the American Pit Bull Terrier, American Staffordshire Terrier, Staffordshire Bull Terrier, the American Bulldog and Bull Terrier.

The difference between an average APBT and an Amstaff would be hard for the untrained eye to detect and even a mediocre breeder may not produce dogs that conform to the specific breed differences. In theory the Amstaff sheds more, is slightly more independent and watchful. The stock is the same, but they diverged based on purpose. The Amstaff has been bred more for show/family pet qualities whereas an APBT was bred for work. For this reason the APBT will generally be slightly more muscular and a little larger.
An American Staffordshire Terrier and an American Pit Bull Terrier can look much the same – often so much the same that experts can't tell them apart.
These two breeds share exactly the same roots – a combination of tough working terriers and bulldogs brought to the U.S. from Great Britain in the late 1800s. They were used for dog-fighting and also as general farm dogs.
In the 1930s, some breeders decided to focus on conformation shows where a standardized appearance was the most important goal. These lines of dogs became the American Staffordshire Terrier (AmStaff). Animal aggression was toned way down, and a more laid-back temperament is typical.
Yes. It often surprises people to learn that this extremely muscular dog with the impressive, confident presence is so easygoing.
A well-bred American Staffordshire Terrier is a dependable, good-natured, loyal companion.
Athletic and agile, with finely tuned reflexes, he must have moderate daily exercise to maintain his splendid muscle tone.
Companionship is even more important, and extensive ongoing socialization is paramount. His attitude toward strangers varies from exuberant face kissing to polite reserve.
His attitude toward other animals, however, may be another story. Most lines are not particularly close to their dog-fighting ancestry, and many AmStaffs will live peacefully in a houseful of pets.
American Staffordshires can be stubborn, yet they respond well to confident owners who know how to establish and enforce rules of expected behavior.
Because of public/media prejudice, every American Staffordshire Terrier should be trained through at least basic obedience and always leashed outside of his yard. Every well-behaved American Staffordshire seen on the street can help counteract anti-breed sentiment.