Recognise ONG TENG CHEONG as S'pore's first Elected President
716
people have signed this petition.
Add your name now!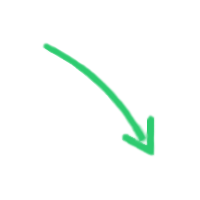 716

people

have signed.

Add your voice!
Maxine K.
signed just now
Adam B.
signed just now
"The President shall be elected by the citizens of Singapore in accordance with any law made by the Legislature."
– Singapore Constitution, Article 17(2).
This is a call for the Government of Singapore, led by Prime Minister Lee Hsien Loong, to not disregard and disrespect Mr Ong Teng Cheong as our nation's first Elected President.
This call is made in light of remarks made in Parliament by Minister in the Prime Minister's Office (PMO), Mr Chan Chun Sing, on 6 February 2017.
Mr Chan, in responding to a question from the Workers' Party Member of Parliament for Aljunied GRC, Ms Sylvia Lim, said that "President Wee Kim Wee was the first president to exercise the powers under the new Elected Presidency act", and thus Mr Wee was Singapore's first Elected President.
Mr Chan said that the Government was advised on this by the Attorney General.
Mr Wee is the fourth of Singapore's seven presidents.
We contend that the Attorney General is wrong in advising the Government that Mr Wee was our country's first Elected President simply because Mr Wee had exercised the powers under the Elected President scheme; and we ask that the honour be rightly bestowed on Mr Ong Teng Cheong instead.
We present the following reasons for this call.
- Mr Wee, who held the post of president with distinction and honour, was nonetheless unelected, a fundamental requirement of our Constitution. He did not present himself to the people of Singapore as a candidate. Instead, Mr Wee was appointed by then Prime Minister, Lee Kuan Yew.
- No other candidate was able to present himself as a challenge to Mr Wee and to let the people of Singapore choose or make their choice in a democratic and open election.
- Mr Ong had relinquished his position as a minister in the Government, resigned his post from the People's Action Party (PAP), before offering himself as a candidate for the Elected Presidency.
- Mr Ong faced an opponent in Mr Chua Kim Yeow, a former Accountant General, in an open and democratic presidential election in 1993. Mr Ong won the popular vote and became our 5th President, and our First Elected President.
Also, we note that through the last 24 years since Mr Ong became Singapore's 5th President, numerous media reports and articles have cited and recognised him as our first Elected President.
But the highest recognition of Mr Ong as Singapore's first Elected President came from our former Prime Minister, Goh Chok Tong, himself.
In his condolence letter to Mr Ong's family when Mr Ong passed away in 2002, Mr Goh wrote:
"As the first elected President, Teng Cheong had to work the two-key system…"
Mr Goh is, of course, correct and right in recognising Mr Ong and affirming the fact that Mr Ong was indeed Singapore's first Elected President.
So was our founding Prime Minister, Lee Kuan Yew, who had initiated the idea for an Elected President as far back as 1985.
Mr Lee had said then "that Singapore might have its first elected President at the end of Mr Wee's four-year term or, perhaps, earlier."
Mr Ong's status is also recognised by curators of our nation's history.
The website of the National Library Board (NLB) also affirms this fact, with this title on its "History SG" page on Mr Ong:
"ONG TENG CHEONG IS THE FIRST ELECTED PRESIDENT OF SINGAPORE".
Please see here: http://eresources.nlb.gov.sg/history/events/a99d13...
The basis for anyone being recognised as an Elected President is two-fold:
1. He must offer himself as a candidate in a presidential election, so that the people of Singapore have a choice to express their wish. This is at the very heart of a democratic election, whether parliamentary or presidential. This is an unequivocal stipulation in Article 17(2) of the Constitution.
2. Even if it turns out that there is no actual contest because of a lack of opponents, the candidate would still be recognised as the winner because he had actually stepped forward and put himself up as a candidate for the people to choose.
The Elected President scheme was introduced so that the candidate and eventual president would have to go through an open election to get the people's endorsement. And this was required for one very important reason:
The Elected President must have the moral authority to act on behalf of the people in being a check on the government of the day. And he can only have such moral authority if he has the assent of the people who bestow such powers on him through the vote.
With all due respect to Mr Wee, he did not offer himself as a candidate in an open election. This is not his fault as the scheme was introduced halfway through his term.
Nevertheless, it would not be right to recognise him as our first Elected President.
Professor of Law, Jack Lee, of the Singapore Management University, wrote on the Singapore Law website in 2016 that while Mr Wee was the first to exercise the powers of the Elected President scheme, "[the] provision [in the law] was carefully worded to avoid deeming Wee Kim Wee as having been elected, so although he exercised all the discretionary powers of an elected President, the first truly elected President was Ong Teng Cheong."
It is quite clear that Mr Ong, who fulfils all the necessary and important requirements of the Elected President scheme as stated in the Constitution, should be recognised as SINGAPORE'S FIRST ELECTED PRESIDENT.
We must not do him a dishonour by brushing off his contribution with a simple stroke of the pen without any substantive, rational explanation.
Mr Ong gave his whole life to public service, first as a Member of Parliament, later as minister and deputy prime minister, and finally as president.
To now dismiss him as Singapore's first Elected President is to dishonour him, and to dishonour Singaporeans who still hold him in the highest regard.
It is also an attempt to re-write our history.
We thus call on the Singapore Government to respect history and to respect Mr Ong, and to recognise him as our first Elected President.