Reclassification of Ethnicity and Nationality for "Blacks/Negro/Freedmen/African-Americans"
17
people have signed this petition.
Add your name now!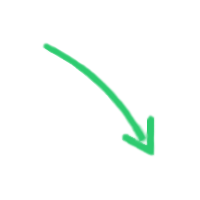 17

people

have signed.

Add your voice!
Maxine K.
signed just now
Adam B.
signed just now
What is the nationality on your birth certificate???
Mine has been Negro.
What is yours???
Is it… Black, Negro, Black American or perhaps it is African American.
Am I, hot or cold??? You know like the game: warmer, warmer, then either you get hot or cold.
If I am HOT, please continue reading. The information you will get is hands down, the most important thing of your life. And what we are doing is the more powerful than anything that we have ever collectively done as one nation of people.
We are not going to march and we are not going to protest. But there is a old saying, that the pen is mightier than the sword. I am going to show all of you how to use our pens collectively, without making it complicated, and keeping everything as simple as possible.
The objective is to gain signatures of 1,000,000 people on this petition, that will be presented to congress directly to remove the classification of: Black, Negro, Black American and African American, from all legal documents, birth certificates, social security number, driver's license, medical records, education system, prison system and anywhere else these terms are used to identify your nationality.
Why are we doing this???
Ask yourself…
Where is the land of Negros or the land of Black??? Why are you classified as a African American, instead of being classified as a American??? Africans don't even claim Africa as their nationality, they claim their countries. Ethiopian from Ethiopia, Egyptian from Egypt, Zimbabwe, Morocco, Ghana, the list goes on and on. They claim their land of origin as their nationalities.
You also have a nationality. You have a nationality right here in what we call America today. If you don't believe me look it up for yourself, because I couldn't believe it at first either, so Im going to keep everything as simple as possible as we go through this process together as One Nation. If the
The Washitaw Nation, has been officially recognized by the United Nation since 1993, and our registered seat number is 215/93.
If your parents and grandparents where born in this land without ever coming here from somewhere else requiring citizenship to live here, then you are Washitaw.
You are of the:
Washitaw Nation UN# 215/93
EMPIRE WASHITAW DE DUGDAHMOUNDYAH, and the Original People of Abya Yala.
We are a Monarch Nation, meaning the woman has the highest honor because all nations come from her and men cannot create a nation.
Her Highness Divine: Empress Wendy Farica Washitaw is the current reigning empress of the Washitaw de Dugdahmoundyah Empire and leader of the Emperial Washitaw de Dugdahmoundyah Nation.
The Goal is 1,000,000 people to sign this petition.
This is only the first step!