Recall JIM Jordan, Cathy, Rodger U.S. Senator K. McCarthy for his Rudeness and stop him from running for President, Vice Pres., Mayor office period
12
signers.
Add your name now!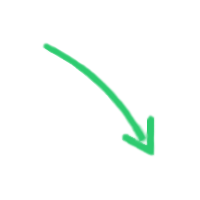 12

signers.

Almost there!

Add your voice!
Maxine K.
signed just now
Adam B.
signed just now
Dear U.S. Congress, Federal Government, HOUSE Rep., DOJ, State of OHIO, OHIO counties/districts, Texas/counties/districts, CA state/Counties/bakerfield, Georgia DOJ, Georgia voters, Ohio voters, etc.
I am requesting to remain anonymous along with my email and identity for my right to privacy. NO media and any supporters of either party cannot search for me on social media they have to leave me alone.
These GOPs Senators need to be removed and RECALLED from office and cannot run for any type of office period. They have to pay all their benefits, money from tax payers back into their pockets, Rep. Cathy McMorris Rodgers, R-Wash., Rep. Michael McCaul, R-Texas, , RTexas Ted Cruz, Marco Rubio, (REP) Florida, Rep. James Comer, R-Ky.Rep. Jim Jordan, R-Ohio, from (GOP from Ohio)U.S.(GOP REP GOPReps. Marjorie Taylor Greene(GEORGIA and Paul Gosar(AZ) They cannot use their 5th amendment rights at all in any higher courts or lower courts etc supreme courts, and cannot repeal this petition at all. They have to give all their tax dollars and benefits and security back to the states and their citizens tax dollars. Put a gag order on all GOP that are mentioned in this petition and others GOP cannot speak on their behalf. Their is NO need for them to investigate Biden or hunter totally unnecessary. Dictator GOP McCarthy has consistently supported those who put their own interest and those of their party ahead of the Constitution of the United States. We believe that, while each district representative is obligated to reflect the views of their district of any CITY of CA, OHIO, GEORGIA, WASH, FL, TEX, etc.OUR U.S. was founded on some simple principles, Freedom, democracy, and the rule of law. Since our dictator president Trump RUINED America and turned others against each other and started the capitol riot. And asshole McCarthy wants to remove two Dems from the senate Judiciary Committee chair. What BS. Kevin MCCarthy and those who I mentioned in this petition need to be removed from office.
KEVIN* McCarthy from Bakersfield permanently from office and cannot run for Governor of CA or any Places in the U.S. and that includes President or Vice president or Mayors, State legislators etc. They cannot speak to the media or give interviews period. They all need to have a gag order. IF any of the GOP becomes House Speaker, I hope that doesn't happen at all. REMOVE GOP KEVIN McCarthy as house speaker he's rude and disrespectful and trying to remove the current people off the DOJ/ communities. and put a democrat as house speaker or Mitch McConnell (GOP) Or Chuck S(Dem)........
And they are rude and disrespectful and RUDE and wants to Impeach the National security guy and Condemn Two democrats and investigate hunter Biden the GOP grow up. GET over it. It has nothing to do with President Biden. Just because KEVIN McCarthy is a trump supporter along with his other GOP colleagues. And They cannot repeal this petition to any type of HIGHER court that includes the supreme Court or Lower courts. They cannot sue the petitioner or find the petitioner on social media period. They cannot write a book about their time in office that includes KEVIN McCarthy and NOT do any interviews. And all the GOP including KEVIN McCarthy has to give up his benefits and PAY back his MONEY and give it back to all CA tax payers...... HE cannot repeal it and that goes for all GOPs..... They cannot discuss this in interviews towards the media or write a movie or documentary that includes all streaming services and TV networks and Cable and satellite companies and channels. Their GOP or independent /supporters cannot repeal this petition or harass the petitioner on social media or off social media. They cannot call any Democrat supporters liberals on social media and that includes all GOP in office as well on their social media or they need to be Recalled out of office permanently in their state. I will make sure they will NEVER run for office again this includes all GOP must pay back all their benefits and MONEY to all their Taxpayers citizens of the U.S. back to the states. They cannot protest with their GOP supporters and independents supporters as well. They need to be KICKED off social media . These GOPs that I mentioned need to have a gag order and NOT talk to the media or write a book on politics or their lives. They have to pay back all the tax payers money and to all the tax payers of their state.