Rebooted randy Cunningham:9th grade ninja series
52
people have signed this petition.
Add your name now!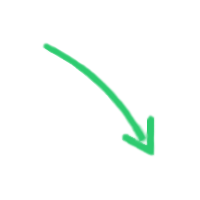 52

people

have signed.

Add your voice!
Maxine K.
signed just now
Adam B.
signed just now
Show is about Randy Cunningham is a ninth-grader who is an unlikely hero with a superhuman ninja suit, the NinjaNomicon. Randy uses the suit and help from his best friend, Howard, to battle evil while trying to survive high school and guard his secret identity -- all while trying to protect his school and the world from certain destruction. Seems like an average life for a high-school freshman, right?,the show last 2 season and over a 100 episode,just 2 year's ago the episode Ball's Well That Friends Well left a cliffhanger,the fans wanting Disney to renewed/bring back season of 3 but never happened they try change.org,letter's to Disney and #saverc9gn or #rc9gnseason3 on tumblr or Twitter then Disney not interest bring back 9thgrareninja the fans just give up
But cartoon's company's like cartoon network,nick have this trend reboots old show's like ducktales,Animaniacs,ben 10 and Teenage Mutant Ninja Turtles (2012 TV series) so how about Disney rebooted randy Cunningham:9th grade ninja with new younger & young adult voice actor's, new animations,design, writer's (Joseph Staten and writer's from rick & Morty,regular show,Detentionaire Sonic boom,gravity falls,big bang theory,samurai jack,tmnt 2012,dan vs. and Penn zero) and Brand new cast's like animator's writer's & storyboard
Disney television animation neding collaboration
new animation production company's like Dong Woo Animation,six point harness animation,Man of Action Studios teletoon,Frederator Studios,OuiDo! Productions or Zagtoon witch one disney choose and it help get rating,new viewer's and making money for Disney
Here new plot:(just idea to give to Disney to use):

Ancient time the world was protect line of warrior's call "shadow slayer" (similar to avatar) ever 90 year's shadow slayer reincarnation into new body but sad last shadow slayer was trap inside of tomb and die,now 300 years later a New hero was reincarnation "randy Cunningham" with help long time two friend Howard Weinerman and nomi long time guide to shadow slayer teach he about being heroes.trio protect the norrisville from mcfist & viceroy (both voice by Neil Kaplan & Michael Leon wooley),sorcerer,catfish booray,creatures from shadow land and new evil raise,three best friend's go on adventure's and meeting new friend's with they fighting style,randy with he fire Power's and speed with ninja like skills,Howard with he strength and he Brain,with new design & voice actor's (in this reboot the ninja don't exist and ninjanomicon is human) in this version Randy & Howard are popular not as popular kids in school but as heroes for our main character's randy is smart,have attitude,stealth & speed like ninja whole time he don't make mistake & mess up and Howard is not selfless and care & helpful to people (he body design save as knuckles from sonic boom),for recurring and background character's have a role in this reboot be friend's to randy and Howard
This reboot be like sonic boom mix with loonatics unleashed,max steel (2013) and Pac-Man and the Ghostly Adventures with anime influence like Teen Titans (2003),Korra,Totally Spies! and Code Lyoko and finally animation possible be in GCI or get animator's who made dc nation shorts green arrow
I love this underrated show and you too, Disney not bring back/renew season 3 rc9gn but Disney can reboot the show,in fact reboots cartoon are big and have highest rating's so you are fan's of Disney and rc9gn signed this petition and share this on Twitter, tumblr,Facebook and more social media with your help you can bring back ninja (ish) is going be So honkin' cool! And So bruce!