Relocating the White Salmon police station.
10
people have signed this petition.
Add your name now!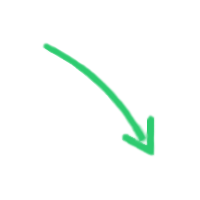 10

people

have signed.

Add your voice!
Maxine K.
signed just now
Adam B.
signed just now
The White Salmon police station plans on relocating to 142 E. Jewett Blvd in downtown White Salmon. This petition purposes that the police station not be moved to 142 E Jewett Blvd. downtown White Salmon, WA and that it be relocated elsewhere outside of the main strip downtown. A police station on the main strip will create a strong police presence downtown White Salmon, take up valuable parking spaces and potentially put pedestrians in harms way, it will negatively impact the local businesses and the economy fueled by tourist, it does not provide adequate privacy needed for a police station and it is not a well suited work environment for the police officers.
I have spoken with many people in regard to the police station planned to open in downtown White Salmon and I've received lots of feedback and concerns from the community. Below is a summary of how the people of White Salmon feel about it.
Business Owners & Property Owners
The business owners I've spoken with in downtown White Salmon feel that a strong police presence downtown will cause a negative reaction from their customers. They have observed that If people are feeling as though they are being watched by the local police they feel uncomfortable and are less likely to partake and more likely to venture elsewhere for entertainment, this is especially true for the bars and restaurants, and that will poorly effect the local businesses.
SAFTEY: The police station may or may not have a jail cell, currently it is undecided, but if they do decide to house prisoners in that location there is much to be concerned about. Patrons of the nearby businesses will be forced to witness the police escorting an arrested citizen across the public sidewalk while trying to enjoy their time downtown. It's fair to say that some of the accused will be very upset and will make a scene during transport which could be dangerous for pedestrians and leave locals and tourist feeling uncomfortable at the very least.
PARKING: We've heard talk of the city reserving one or two parking spaces directly in front of the police station for police cars. The downtown area already has limited parking, reserved parking will cause the surrounding businesses to have less parking for their patrons. This also greatly adds to the police presence issue.
TOURIST ECONOMY: White Salmon's economy is fueled by the tourist season, a time when folks want to relax, shop and have fun at the restaurants and bars and leave their worries at home. There are lots of people whom have an aversion to police officers for personal reasons. Some people get nervous around the police and have stated they wouldn't feel very relaxed drinking in front of a police station especially if they are a tourist in a town they don't know. If White Salmon were a bigger city in a place where a police station would deter crime a police station downtown would make more sense, but White Salmon is a peaceful growing tourist town.
All of the business owners and property owners I've spoken with have strongly objected to having a police station downtown and are willing to sign a petition against the project
Police officers
I have spoken with dozens of people, including local police officers, about what a police station needs and how location can effect its functionality. Below are some of there concerns.
LACK OF PRIVACY: The police station would be next door to a busy late night bar and fine dining restaurant. The police would need to escort their "prisoners" directly in front of the outdoor seating of the bar and restaurant next door which exposes the accused to the general public and could cause conflicts and disturbances to the guests and is potentially dangerous.
VICTIMS OF ABUSE AND OTHER CRIMES: Victims of domestic abuse, such as rape, child abuse and others similar would have to walk or drive to the main strip downtown, find a parking space and walk directly in front of a busy bar and restaurant in order to report the incident. This could discourage many people from reporting an incident in a timely manner due to lack of privacy and embarrassment. Try to put yourself in a situation where you were physically abused just blocks from the police station and you had to walk bruised, beaten and humiliated, through the main street downtown and then pass by a busy restaurant and bar packed full of people located next door to the police station. This is a small town. Everyone seems to know each other and a victim of such crimes would not likely want their community knowing their business or seeing them in such a vulnerable state.
UNDER COVER AGENTS AND INFORMANTS: The police officers I've spoken with have also mentioned informants and under-cover agents that visit the police station on occasion and that they would prefer not to be seen for obvious reasons. Having the station located in the heart of the city surrounded by busy restaurants, coffee shops, vendors and late night bars is anything but discreet.
THE POLICE OFFICERS IN THE PUPLIC'S EYE: The constant appearance of the police can also draw too much attention to the officers themselves, putting them in the public's eye. Once a crowd of people witness an officer bringing someone in they may develop a different personal opinion about him or her depending on the situation.
WORKING ENVIRONMENT: The police are simply trying to do a job and stay in good standing with the general public. The location and overall layout of the proposed police station is not a suitable working environment for police officers.
Tourists and local residents
I've spoken with dozens of locals and tourists about this issue and they all felt it was a bad idea for the city both economically and aesthetically. Many tourists I've spoken with said that they would most likely not drink at the bars and restaurants especially those closer to the station and would consider going elsewhere for entertainment altogether. This feedback has been very consistent with everyone I've spoken with.
Many people have negative opinions about the police and in light of strong police presence will consider vacationing elsewhere altogether. Others may just feel uncomfortable and decide to stay across the river on their next visit to the gorge.
All of the people I've spoken with including the Inn of the White Salmon would sign a petition voting against the police station in downtown White Salmon.
Local economy / the tax payers dollar
City Hall may feel that the old City Hall building has historic value and that it's a more appropriate building for the town's image. They have spent much time and energy over the last several years to ensure that the City Hall be relocated to its original location. I see their point, but it has very little relevant logic given the current circumstances.
Currently the city is renovating the original City Hall building to be used once again as the City Hall. They plan on renovating the current City Hall building to be used as a police station. The old City Hall (now under construction) has ample room and a parking lot. It's outside the main strip and provides the adequate privacy that a police station needs.
We, the people, propose that A) The old city hall building be renovated as the new police station and that the current city hall remain where it is. B) The old city hall building be used for both the police station and city hall. C) The police station be moved to another location outside of the main strip of downtown White Salmon, WA.
The current project is potentially a reckless way to spend our tax dollars. It lacks logic both from a social and an economical stand point. And it will most definitely weaken the downtown economy.

Real estate investors that I've spoken with say that they would most likely not invest in a mixed use or commercial retail building or a building project of that kind if it were in close vicinity of a police station.
White Salmon should be focusing their attention on how to bring in new businesses and keep the current businesses healthy, placing a police station on the main strip downtown and taking up a parking space for a police car(s) will do the exact opposite of that.