Reasonable Budget Proposal
39
people have signed this petition.
Add your name now!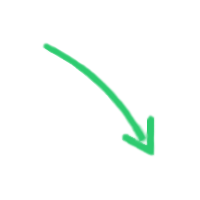 39

people

have signed.

Add your voice!
Maxine K.
signed just now
Adam B.
signed just now
*Budget proposal $200/person*
Social #1 Super-Bowl Party:
On super-bowl Sunday candidates will be able to split up into groups of 2 platoons to watch the super-bowl.
Location: Usable area on the 4th floor classroom and the 4th floor study room
Food: A group order of pizza. Large pizza can be split between two candidates. Chips will be provided.
Drinks: Beer is not an option for this social but we'll get something other than water
Equipment: Projectors will be donated from candidates that have them here.
Fees:
Super-bowl social: $16
Pizza per person: $10
Chips: $1
Super-bowl projectors: free (2-4 and we can watch as platoons)
Drinks: $5 total per person
Social #2 Branching Social:
Bring 2 food trucks to campus that will serve 3 meals each with a vegetarian option. At the beginning of the social each candidate will be given 1 food voucher which will be exchangeable for food payment. At the end of the event the food trucks will turn in food vouchers in exchange for payment. Candidate will also be given 2 drink tickets that will be redeemable for 1 beer per ticket.
During the branch social during or after the food portion Candidates will have the option to compete in a social sport tournament of either kickball or ultimate frisbee.
Fees:
Kickball branch social: $15.50 (optional)
Food Trucks: $10 per person (If food trucks can't happen, cater is the next option)
Kickball $0.50 per person
Beer: 2 per person $5 total per person
Graduation Formal as planned (What council put out, but we also propose voting on if majority of the company even wants this): $46.38 IF WE CANNOT DO THIS THE MONEY WILL BE RETURNED
Student swag as planned: $62.03/per person (While this is the swag that was in the newsletter, we propose a class vote on what is actually wanted)
Coins: $4.87 (Brought up by Cadre, used in first salute)
Whiskey glasses: $20
Shirts: $13.16
Shipping: $24
Class polo: $50 (Typically worn at socials, has been brought up by cadre)
Guide-on: $0.74 (Required)
Class brick: $1.48
Running Total: $197.13
Volunteer event and Cadre gifts TBD
Fee: Utilize the remaining $7.87 per person from the $200 dues, this leaves $1,062.45 in the total budget remaining to be spent towards the volunteer event and cadre gifts