Reappoint Renata Shvarts Director of Education for USA Dance Academy
212
signers.
Add your name now!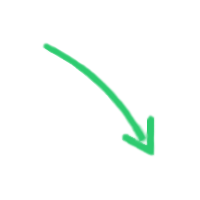 212

signers.

Almost there!

Add your voice!
Maxine K.
signed just now
Adam B.
signed just now
We, the undersigned members of USA Dance and other interested parties, hereby request that Renata Shvarts be reappointed as the Director of Education for USA Dance Academy by President-Elect Glenn Weiss and the other members of the Governing Council and that the position be modified to allow her to attend Governing Council, DanceSport Council, and Social Dance Council meetings to ensure USA Dance Academy is aligned with the interests of these three governing bodies to best serve the membership.
We base this request on the following four factors:
1) Her educational and professional experience makes her uniquely qualified for the position.
Renata has always valued education and has found a way to include that aspect in every project she had worked on. She had to turn professional at a young age, 17, because she was one of the favorite teachers at her mother's studio and someone reported her to the NDCA/USABDA right before The Mac. This was before amateurs were allowed to teach.
She has taught dance ever since. When she finished high school she continued coaching/competing while attending college and got her masters degree in education and taught in the NYC school system before deciding to make her career in the dance world.
Within a short time she built a successful chain of studios, called Basic Ballroom, with studios in Manhattan, Brooklyn, and Staten Island raising champions within the USA Dance system who are now loyal USA Dance couples, coaches, and Adjudicators.
After seeing the politics of WDC vs WDSF playing out in the adult amateur world she and two others feared that it was only a matter of time before it started affecting juniors and their parents. It was from this that she, along with several others, worked with Ken Richards to launch the independent Junior Athlete DanceSport Association (JADA). Wanting to be more than just an advocacy group, Renata was the one behind the very successful JADA seminar series which brought together athletes and coaches to learn from the industry's best trainers. The series switched studio locations every time to ensure it was apolitical and to involve as many studio owners, coaches, and athletes as possible. These seminars stretched from Atlanta to Philadelphia to NYC to Boston. The goal was not only to develop the athletes but also the coaches and to bring together studios to work together for their mutual benefit.
It was this concept and desire to develop our athletes and coaches that lead to the USA Dance University camp which we all know was a success with over 120 athletes learning from some of the top WDSF & USA Dance trainers and coaches from Europe and the USA and set the stage for Ken to finally be able to have a push for his vision and receive a positive vote by the Governing Council.
2) In just 4 short months Renata has done more to accomplish the educational mission of USA Dance than the organization has ever done previously.
As a 501c3 non-profit organization, USA Dance has a core mission to provide educational and charitable purposes to promote ballroom dancing as a recognized sport and a recreational activity, providing opportunities to all Americans. Our National Mission Statement includes:
Educating the general public on how ballroom dancing, as a sport or activity, can greatly enhance the physical and mental well-being and health of its participants, regardless of age, ability or interest level;
Also educating the general public-- from pre-school to seniors -- about the social benefits of participating in organized dance activities;
Fostering and promoting a willingness and spirit of universal cooperation among co-existing dance, sports and social organizations, both for-profit and non-profit, businesses, teaching and competing professionals and amateurs, and other interest groups to sustain a high level of interest and participation in ballroom and latin dancing;
Providing a means of information exchange between the various dance related organizations and promoting a healthy and productive interaction between dancers of all organizations;
Eliminating restrictive conditions and policies that would prohibit or discourage participation in dance;
Promoting, guiding and supporting social and competitive ballroom dance programs at the collegiate and K-12 levels throughout the nation; and,
Fostering and helping sustain purposeful USA Dance chapters throughout the United States in all 50 states.
While it has been discussed for many years, the formation of the USA Dance Academy in August 2016 was the first attempt to meet this mission in an organized manner with the goal of creating WDSF-based educational opportunities for athletes & World Team Members, Professional Members, and Social members that are not normally available to them within the United States.
Following the creation of the Academy, the Governing Council appointed Renata Shvarts as the first Director of Education but provided no organizational or operational structure instead relying on her to move it forward and that's exactly what she did!
In just 3 short months as Director of Education Renata has
---created the conditions for sanctioning of USA Dance Academy DanceSport Training Camps, USA Dance Academy Social Training Camps, and USA Dance Academy DanceSport Workshops.
---overseen the creation, promotion, and sanctioning of 1 USA Dance Academy DanceSport Training Camp in Atlanta, two USA Dance DanceSport Workshops in Arizona and Delaware, a WDSF 2.1 Judging System Congress in Boston, a WDSF Syllabus Training & Exam Congress in Baltimore, and another USA Dance Academy in Boston. All of these events feature opportunities for members to learn from top WDSF trainers from Europe & Asia that are not normally available in the United States.
---worked with two professional members and a WDSF Examiner to prepare and pass the WDSF Syllabus tests to become the first two credentialed USA Dance Adjudicators using WDSF exams and not an NDCA based organization.
3) has strongly supported the expansion and development of the WDSF within the United States and abroad and made important connections within the WDSF to benefit USA Dance professionals and athletes.
At a time when many professional members were being forced to choose between the NDCA and the USA Dance and either sitting on the fence or initially choosing NDCA, Renata was one of the first to openly support USA Dance and embrace the ideals and goals of the World DanceSport Federation within the United States. After attending Congresses in Europe and passing the required tests, at her own expense, she became the first American professional to hold a WDSF A Adjudicator license, a WDSF PD Adjudicator license, and a WDSF Chairman of Judges license.
Almost immediately after achieving these credentials she set out to increase the USA Dance & WDSF presence in North America by recruiting top professionals to USA Dance and helping them start to become WDSF Adjudicators, encouraging new competitions to affiliate with USA Dance, supporting and encouraging USA Dance competition organizers to host WDSF events, making connections and promoting other USA Dance based judges to judge foreign events, encouraging and aiding USA Dance athletes to attend foreign events and training camps, advocated for the adoption of the WDSF syllabus at USA Dance competitions, worked to bring foreign judges into judge and train in North America, co-organized a WDSF Championship event in Boston, organized a WDSF 2.1 Judging System Congress in the USA to help our judges remain certified to judge top WDSF competitions without the expense of traveling to Europe, etc.
All of this has helped to create the necessary relations needed to elevate the importance of USA Dance within the WDSF structure.
4) has put in place future camps, congresses, and professional development plans to benefit our athletes and our professionals that may not come to fruition without her leadership.
As mentioned before, while many have discussed USA Dance issuing their own licenses, Renata worked with a WDSF examiner and two professionals to study and take their full WDSF syllabus exams and become the newest USA Dance Adjudicators with A+B+ credentials. These two were a pilot case and will now allow aspiring professional members to receive judging credentials based on the WDSF syllabus and not require them to be examined by or join a NDCA based teaching organization. She has future plans to develop other examiners and expand this to include American style credentials as well. This will truly enhance the services that our organization offers to our present and future professional members. Also, once completed, USA Dance will no longer be beholden to the whims of other organizations and will be in a position to be at the forefront of issuing examinations throughout the world as the WDSF looks to continue their expansion into American Style.
Furthermore, while the decision to hold a normal WDSF Congress at Nationals was set aside to cross promote Canadian events, Renata shared her vision with the Nationals Organizing Committee and started organizing a two day WDSF training session and exams for all interested professional and athlete members to run in conjunction with the National Championships.
Plus she has already laid the ground work for at least 3 different camps and workshops in 2017 to further the WDSF based training for our athletes and social members.
Without Renata as Director of Education come January 1, 2017 when her term expires (along with all appointed officials) our collective fear is that all of these future plans to benefit professional, DanceSport athletes, and social members will languish and all accomplishments to date will be for naught. Her reappointment will ensure this important work continues and that the organization will move forward in the direction of becoming a true Governing Body for DanceSport within the United States